Going back as far as the Roman Empire, sliding wardrobe doors have gone from a choice reserved to kings and nobles to earning a spot in today's interior design top musts. 
Not only are they a perennially smart choice to save space and increase storage, but they also add a gorgeous contemporary touch to your room. Coming in a wide range of colours, finishes, and materials, bespoke sliding wardrobe doors are synonymous to endless possibilities. Follow these simple buying tips and you'll be sure to enhance the artistic value of your property.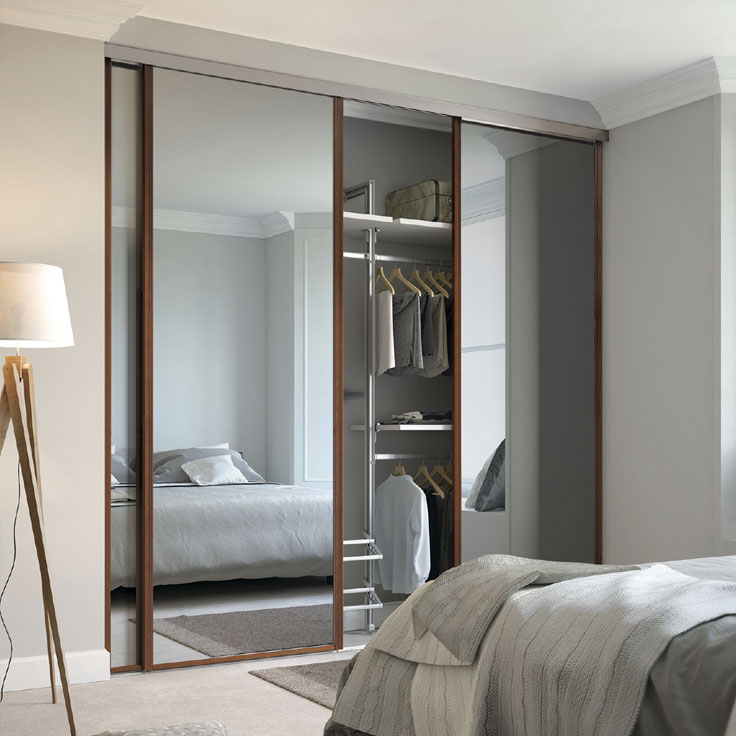 Choose your Space Wisley
If you were building a house, would you start with the roof? That would be something of an oxymoron. The same goes here; before you start picking designs and fixtures, you must first choose and measure your space to ensure reality matches the dream. 
First, you will need to consider the space available and of course the size of your clothing collection. Then, while visualising the ideal dimensions of your fitted wardrobe, you may be faced with a choice between flexibility versus constraint. It's time to choose between a made to measure solution or a standardised one. 
A top tip here is if you can, go with made to measure sliding wardrobe doors. Standard sized wardrobes can look awkward, with gaps above and to the side that are crying to get filled with dust. Tailored ones will fit seemingly, even in the most ill-shaped bedroom.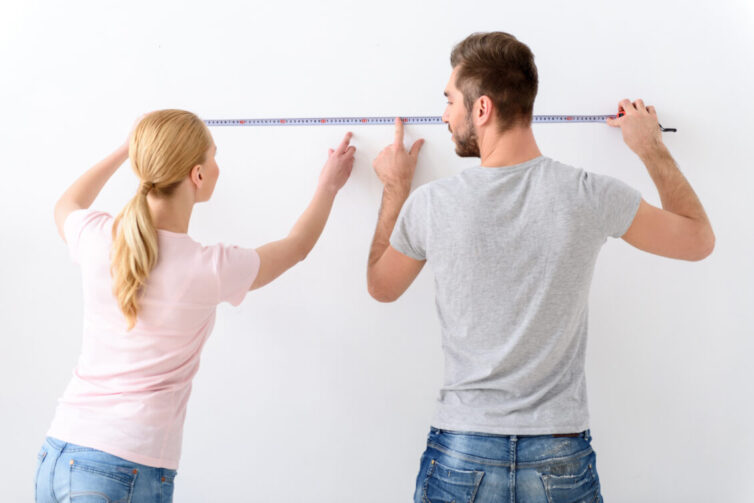 Grab Your Measuring Tape
To measure your space and ensure an ideal fit, all you'll need is a measuring tape and something to write down the opening height, width and depth. You can do this by yourself, but it is much easier to get accurate measurements with a helping hand. Here are two pro tips to get you started with the measuring tape: 
When measuring the height, it is recommended that you take three different spaced measurements as the floor and ceiling may not be 100% parallel. If they differ, the safest bet is to pick the smallest of the three. 
When measuring the width, you'll need to consider if you'll require end panels. To fit your wardrobe between a wall and a doorway, you'll need one, so don't forget to measure it. However, if you're planning a wall to wall installation, you won't need end panels. In this case, take two different spaced measurements and this time, if they differ, pick the biggest one. 
The Difference Between Cheap & Cost-Effective
The best value sliding wardrobe doors are the ones you can afford. However, you get what you pay and compromising on quality is not always the smart long or even short term choice. 
Purchasing poor quality doors leads to problems further down the line, making you spend the money you initially saved anyway. The trick is to find a balance between affordability and quality, resulting in a cost-effective purchase. For example, why pay for installation costs when you can buy a DIY kit?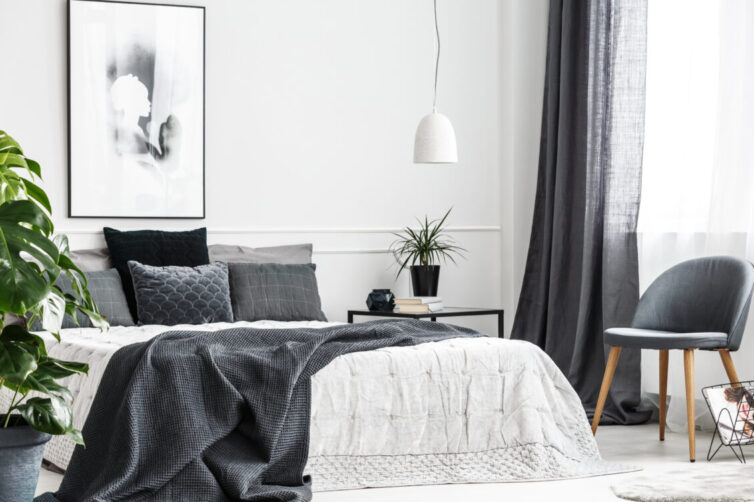 Find Your Style
This is your chance to inject personality into your sliding wardrobe doors. Ask yourself what kind of look are you going for; modern, classic, chic, Shoji? Different door types fit different styles and you want to decorate your bedroom with one consistent style in mind. Although it can have stunning results, mix and matching styles is a dangerous game, so if you're not confident you can pull it off, it's best not to risk it. 
Contemporary Mirrored Style – Linear Sliding Doors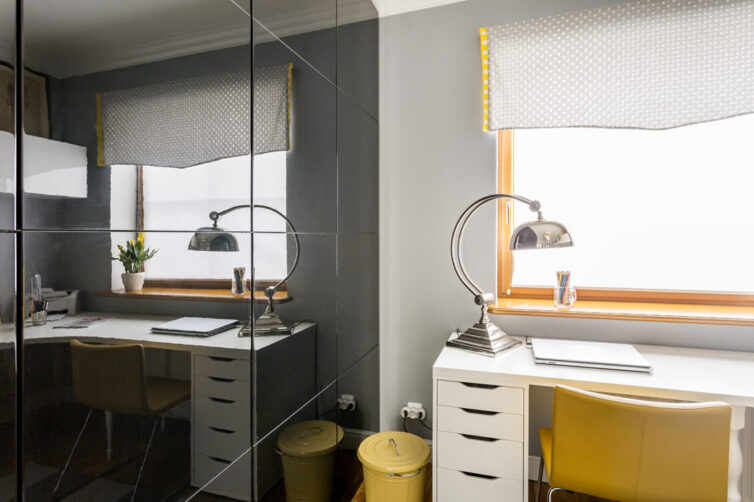 Japanese Style – Shoji Doors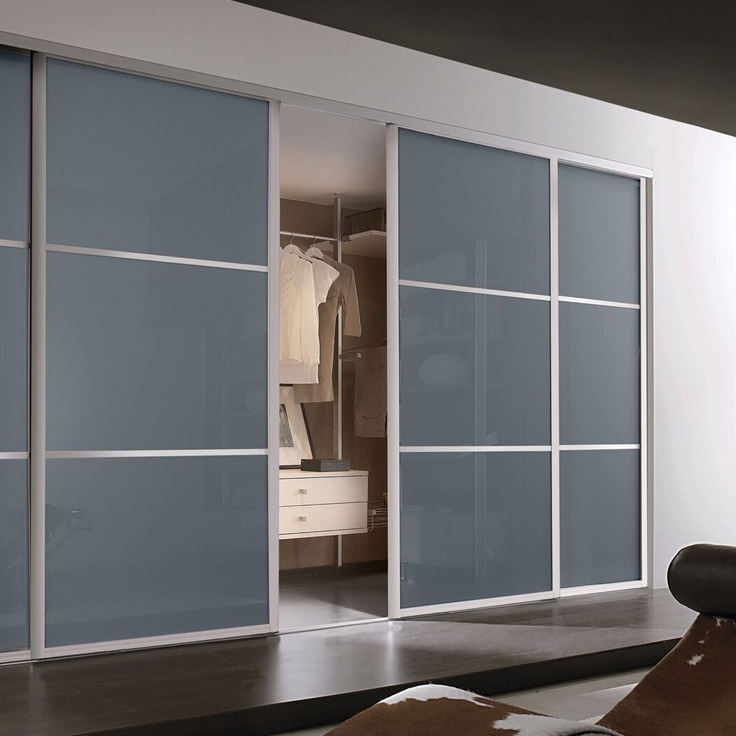 Modern & Traditional Fusion – Shaker Doors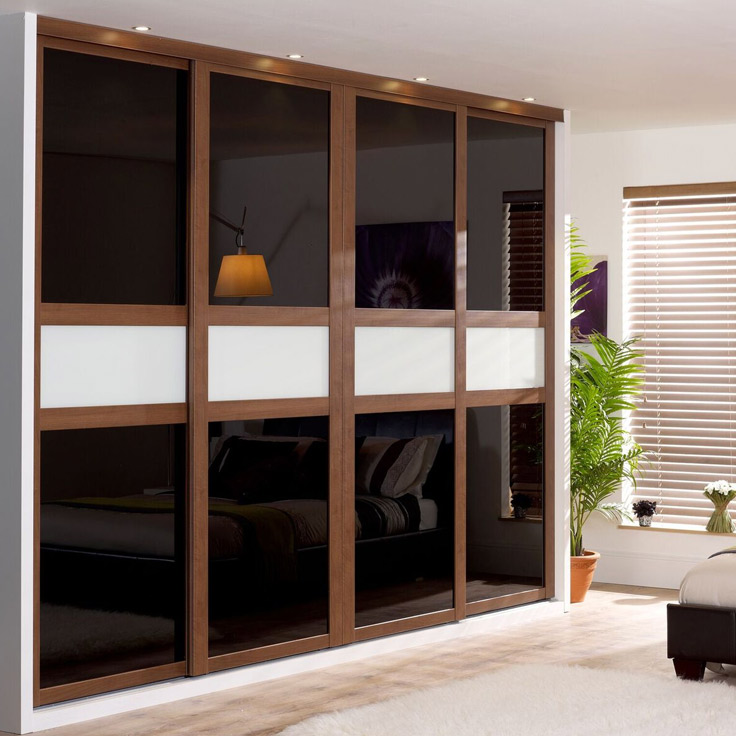 Modern White Gloss Style – Single Panel Minimalist Doors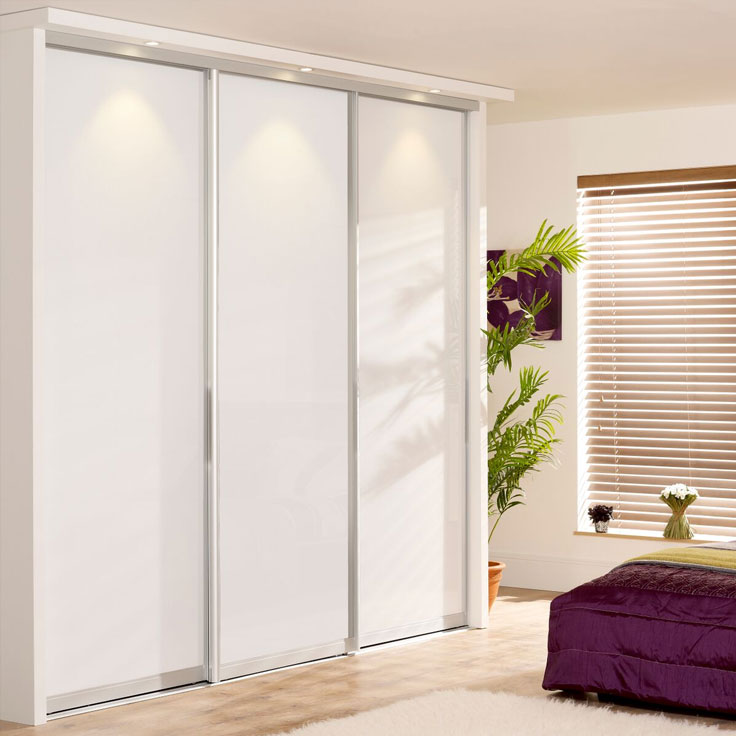 Choose Complimentary Colours & Finishes
When choosing the colours and finishes of your sliding wardrobe doors it is important to consider the room's floor, walls and furniture. Otherwise, it could end up looking out of place. With a wide selection of options available, it can be difficult to choose the one that not only fits your room's colour pallet but that is also on trend. 
Inspired by sky tones to help bring the outside in, 2020 is the year of tranquil hues like Classic Blue and Tranquil Dawn as announced by Pantone and Dulux respectively. These are perfect choices to create a neutral colour scheme which can have a calming effect and allows you to play around with textures and shades. 
However, the best advice we can give you is to select a colour you know you won't fall out of love with a few weeks later.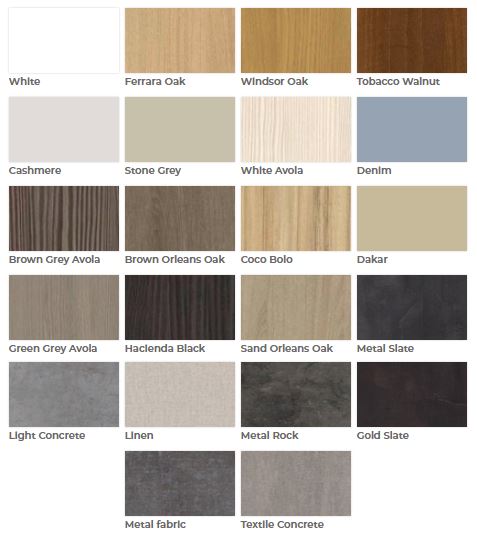 What's Inside Matters
Last but not least, let's talk functionality. You've carefully chosen the ideal sliding wardrobe doors to complement your room and fit your space seemingly. You don't want to ruin all that with a cluttered and impractical wardrobe interior. 
Fitted storage will help you make the most of your space and keep a tidy interior. Create your own combination of drawers, shelves and hanging space to suit your requirements. 
Now that you know everything you need to know about choosing the perfect sliding wardrobe you can start designing your own. Slide Wardrobes Direct offer a wide selection of colours, styles, configuration and materials that you can pick and match on an interactive online designer to create your ideal sliding wardrobe doors. 
Are you ready to transform your bedroom space?