The bathroom is the most difficult room to arrange so that it look bigger. In other areas you can shuffle the furniture around but in the bathroom it's not easy (or advisable) to try and move a plumbed in suite!
Small bathrooms are widespread throughout the UK and they can leave the homeowner with very few options to make the space feel larger.
Mirrors are the answer
Mirrors can help your bathroom appear brighter and lighter. Casa Chic Boutique offer a bespoke range of affordable and high-quality mirrors which will completely transform even the smallest space.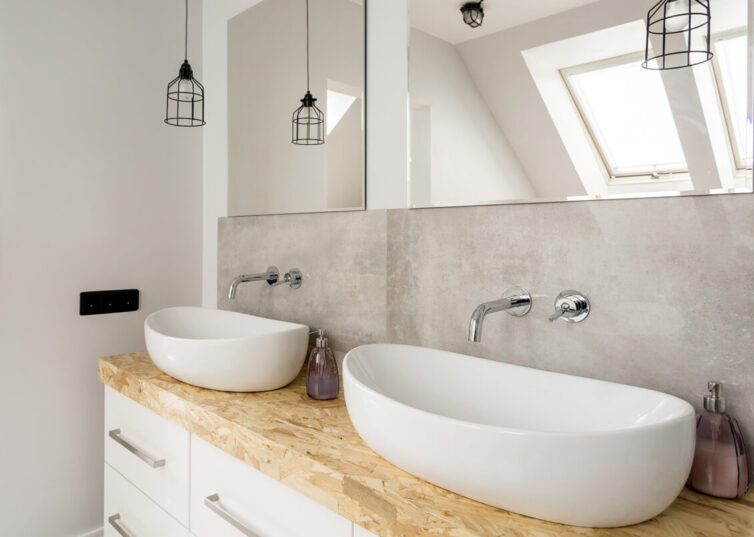 Evaluate Your Layout
Bathrooms are rarely a uniform shape and can feel compact if the space hasn't been utilised properly around the installed suite. However, this doesn't mean that your options are limited. If your bathroom is longer and narrower than it is wide, stretch the width of the room with a large mirror. This will exaggerate the horizontal perspective and make the bathroom feel a lot less cramped than it actually is.
Utilise Natural Light
Natural light will make any room feel more spacious, so when choosing the location for your mirror look for the area where it will catch the most sunlight coming into the room. Directly opposite a sunny window is usually best for this trick, but if this isn't possible try to angle your mirror on the wall which catches the most sunlight throughout the day. This will depend on the location of your house and the position of the bathroom, but reflecting as much natural light as possible will make it feel relaxing and spacious.
Find the Right Design
Try to seamlessly blend your mirrors with the style of your bathroom. If the furniture in your bathroom has been carefully selected for a distressed, relaxed style, a shabby chic wall mirror is the perfect choice.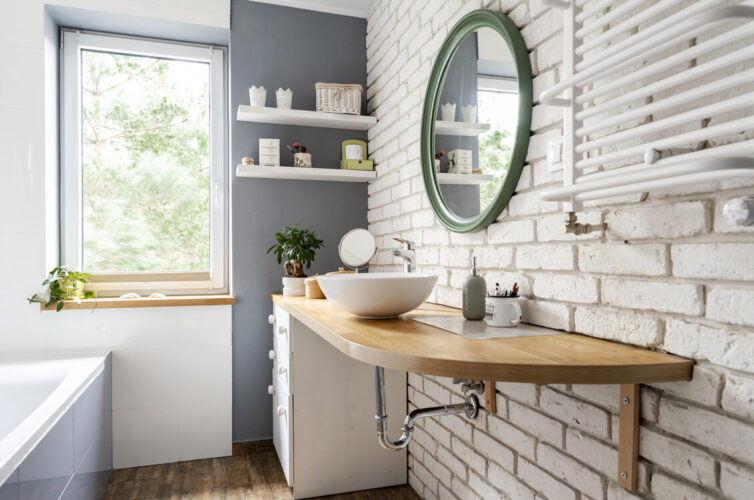 On the other hand, if your style is more contemporary, a large modern metal wall mirror is a versatile option.
Finding the Right Wall Space
Aside from wall-mounted cabinets and the odd shelf here and there, the bathroom is often the room in the home with the most wall space. However, bare walls will make a room feel much smaller and more confined. Many homeowners are put off by installing wall-mounted decorations in the bathroom because it often means drilling through tiles, but it's worth a tiny amount of DIY to be able to tap into all this underutilised space.
When choosing the ideal spot for your mirrors, again think about the existing décor. If your bathroom has different colours because of painted walls or from decorations and furniture, a shabby chic wall mirror reflected at the right angle can create a visual optical illusion which makes it seem like a doorway to another room. Mirrors can also be used to look like windows. Again, depending on the layout, try to hang a mirror either between, alongside or parallel to existing windows. This is an effective and creative visual trick which will completely change the open space feeling of your bathroom.
Super-Size Your Mirrors
It's simple; the bigger the mirror, the larger your room will feel. Make the most of unused wall space and optimise it to its full potential. If you have a small bathroom with few wall options, a full-length mirror on a narrow, bare wall will make your room appear taller and comes in handy when you need to see how you look from top to toe.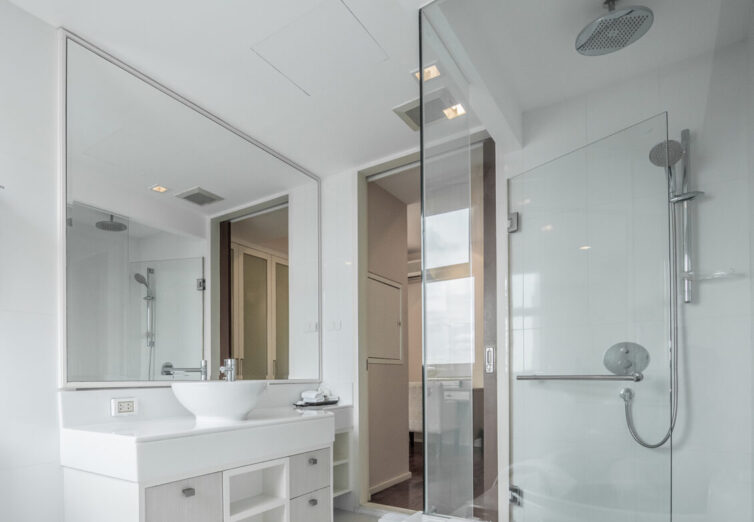 If you have a wider space, go wall to wall with a versatile design like a large metal wall mirror. Mirrors are versatile and even large designs can be an economic investment with big returns, so don't be afraid to go supersized.
Don't Stop with One
There's no reason to stop at one mirror in your bathroom. Oversized parallel mirrors can create an endless reflective visual effect, exaggerating the spaciousness of the room. Of course, an added benefit is that they also come in handy when you are trying to look at the back of your head. If you don't have the space for this, consider layering multiple smaller mirrors on a wall. With matching or even contrasting mirrors, this will create a striking and unique feature with the added benefit of a sense of spaciousness.
Switch Out Your Bathroom Cabinet
Wall-mounted bathroom cabinets above a pedestal basin are usually the central focus of the bathroom, but for most people the contents of these are a cluttered mess of beauty creams, lotions and other knickknacks. Many cabinets also have a clunky, boxy design which are a waste of space in small bathrooms where every inch matters.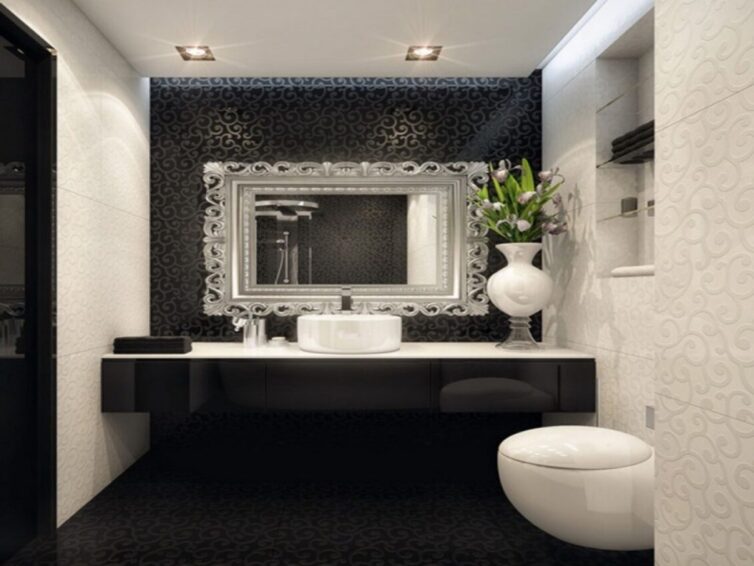 Free standing cabinets or shelving are often a much more practical storage option, and they free up precious wall space for a large mirror instead. This is a much more eye-catching focal point when you enter the room, and it can really open up the space.