Ask people who are fortunate enough to own conservatories about these wonderful additions to the home, and the majority of them will tell you how they love to spend quality time in them. It seems the majority of users see them as something of a sanctuary away from the usual stress and tension of everyday family life.
While they may have a television in the conservatory, it's unlikely to be used on a daily basis like the one in the living room. In many cases, people are more likely to listen to the radio, to their own music systems or, perhaps understandably, to maintain them as a generally quiet environment. The silence helps them to relax.
If you have a conservatory and you are looking to use it more often than you currently do, there are several ways to make the place more welcoming. This starts with the choice of furniture, because you won't want to stay there if there's very little comfort on offer. So, you should find a favourite chair or sofa and site it right here.
Surround yourself with some of your best family photos and perhaps a painting or two, so you'll always have something to look at. A handful of books and a few much-loved magazines will always draw you into conservatories, and will encourage you to spend more and more time here in this oasis of calm.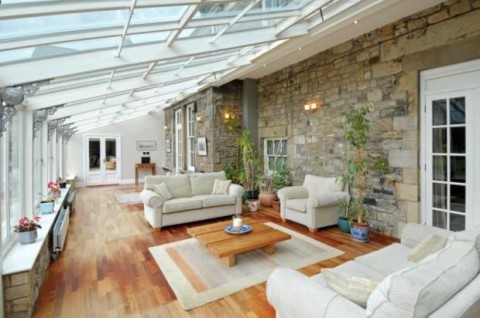 Add a little comfort to your daily routine
If you have something of a daily routine during the week and at weekends, it's a good idea to set aside an hour for true relaxation here. A mid-morning coffee or a glass of wine as the sun goes down will always taste better if you're unwinding, so try to introduce a little quality time whenever you get the chance to do so.
One of the best ways of making your conservatory more popular is by spending time here when friends call round. Rather than spending time with them in the living room, settle back in your little sanctuary and enjoy a pleasantly civilised experience. It makes a nice change from the often cramped environment of the lounge.
The average conservatory can get too hot during a sunny day and too cold on a winter evening, so it makes sense to adapt the room accordingly. Open windows and doors in the summer long before you plan to sit there, and have a suitably efficient heater ready to hand when the colder nights start to draw in.
If you don't have a conservatory at the moment and are planning to have one installed, you surely won't regret the decision. It makes your home more comfortable, your garden more visible and your house more valuable. And once you've sampled the delights of conservatory life, you won't want to go back to the bad old days.