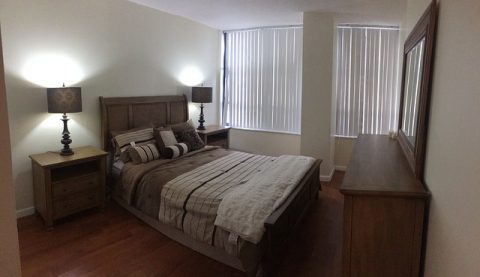 When it comes to decorating your bedroom, there are a few things you need to remember. It is a place where you need to obtain good quality sleep and feel relaxed.
Some bedrooms have multiple uses, so it's vital to make sure you take care of all the angles. But mostly, we all just want to have a good night's sleep.
With that in mind, I thought I would share with you some of the best interior ideas for decorating the bedroom.
Make more of your bed
When it comes to getting a great night's sleep your bed needs to be priority number one. It needs to be comfortable, in the right place and with a decent mattress.
You also need to consider the size of bed you need. Comfort is key and if there is more than one of you that shares the bed you both need to be on the same page.
However, buying a new bed and mattress to go with it can be expensive. So it's a great idea to look out for any upcoming sales or take advantage of things like discount codes. Doing this can help reduce the cost but allows you to make comfort the priority.
Create calming decoration
The next thing to consider would be the way you decorate the room. Anything too loud and busy could have the opposite effect on you mind. It's important for you to feel relaxed, calm and collected in your bedroom space.
Keeping things fairly neutral or sticking to pastel shades is a great interior tip to consider. If you want to use wallpaper or have some feature, consider making a feature wall behind the bed.
That way when you are sat in bed the busy design won't occupy your mind, but yet the bedroom still looks stylish.
Use low lighting to improve the ambience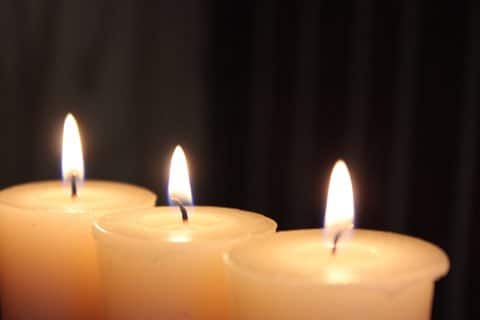 Image Source
Lighting will be key to your bedroom space. So consider using candles or low lighting to create the mood. The idea is that the low lighting will ease your mind into a slumber state.
Plus it's still enough to use for reading if you like to do that before bed. If you consider using candles why not opt for fragranced ones. Scents like lavender are excellent ways to calm you and aid in a good night's sleep.
Keep the room clutter free
Many people struggle to work in a messy environment. The same can be said for sleeping. Your mind can get busy without you intentionally making it. This is why keeping your bedroom clutter free is a great step in the right direction for keeping your mind calm and relaxed at night.
Let the soft furnishings do the talking
Finally, your bedroom space needs to be inviting. A great way to give off this impression is to use soft furnishings like scatter cushions and bedspreads. They all ooze comfort while adding a touch of style to your room decoration.
I hope this helps you create a great bedroom space to help you get some quality sleep.
Main Image Source