Is your bathroom so old and tired looking that you hate spending time in there?
Your bathroom shouldn't be somewhere that you dislike; it should be a space that you love. Somewhere beautifully calm and tranquil, that's perfect for unwinding in at the end of a long day.
If you dislike the space, the chances are this is because it isn't as stylish as you would like it to be. If that's the case, don't panic, as with a few simple updates, you can transform it.
When picking a new design for your bathroom, it's crucial that you get it right, as the colours and style of the space will dictate the mood it creates.
The areas to focus on are the colour scheme – it's essential that you get this right, flooring, and accessories.
To update your bathroom and give it a style boost, take note of these ideas:
Pick a decor style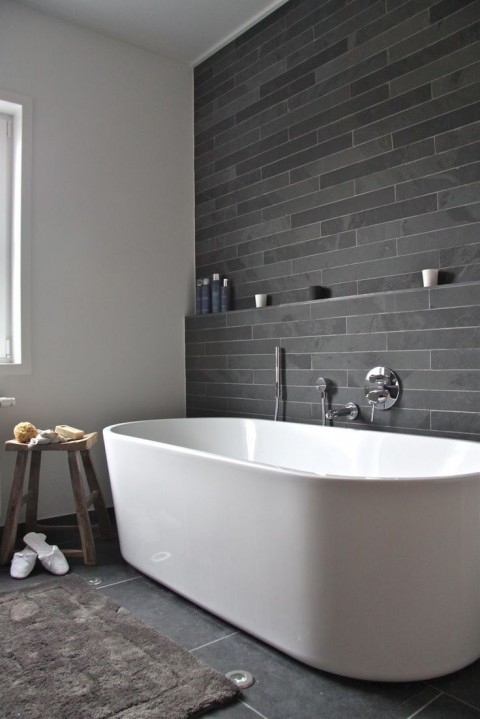 First things first, choose the style that you want to decorate it. This is important, as every aspect of the space will depend on the theme that you choose, so make sure to take your time with it.
If you're planning on keeping the same main features – shower, toilet, and bathtub, take these into account when picking a style.
Have a look in home design magazines and on decor websites, to get some ideas. For inspiration, Pinterest.com and Instagram.com are amazing, so make sure to take a look on these.
Any ideas that you love make sure to write down so that you have them to refer to.
Think about the walls and flooring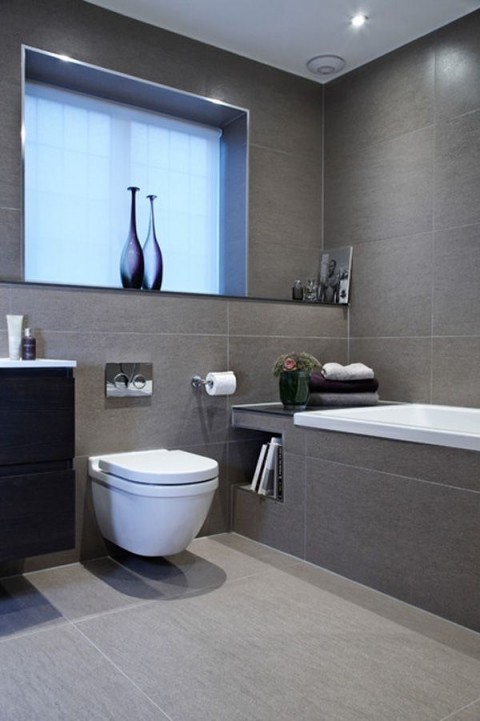 The two primary areas of the bathroom are the walls and floors, so it's essential that you get these right.
These are the two areas that stand out most, so it's essential that they work well together, as well as with the bath and shower, and so on.
For the walls, it's best to stick to neutral tones, especially if you want to create a chic, stylish feel. While neutrals can be a little plain, you can always use accessories to add colour.
How about adding style with the flooring? If you know where to look you can use attractive flooring such as tiles to give your bathroom the wow factor.
Instead of opting for plain flooring, opt for bright, printed designs to give the space the most fabulous look and feel.
Check it out: Using Herringbone In Your Home
Add a mirror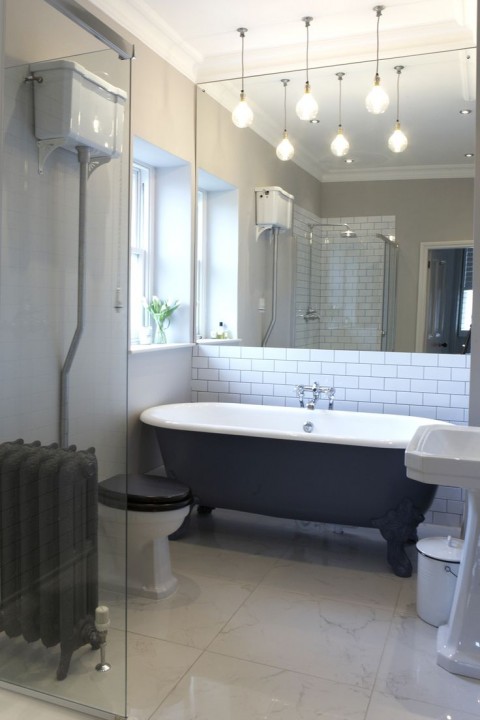 Is your bathroom a little on the small side? Don't panic, you can make it appear larger than it is by adding a chic, stylish mirror to the space.
A mirror is not only a bathroom essential – you can't pop your makeup on without one, but for making the room feel more spacious, it's a must.
Small bathrooms can be a real nightmare, but simply adding a mirror can make a big difference.
Use accessories to give a colour boost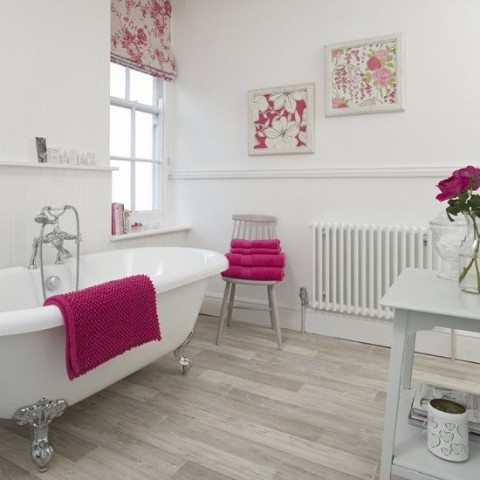 To add some much-needed colour to the space, use accessories. It's amazing how adding a patterned shower curtain, some stylish wall art and some bright, fluffy towels can make such a difference.
Be choosy about the accessories that you opt for, and ensure that you only pick things that add style. Avoid cheap designs as they'll end up making your bathroom look cheap, pay more to ensure that you get quality pieces.
Use these ideas, and you can easily give your bathroom a chic upgrade that you'll love.