Did you know, the custom of bringing a fir tree inside and decorating it for Christmas reached the UK in the mid-1800s?
While evergreen fir trees have been used to celebrate winter festivals for thousands of years, it's generally accepted that the British tradition (as we know it now) began in 1841 when Queen Victoria's German husband, Prince Albert, set up a Christmas tree at his home in Windsor Castle.
The British people liked the custom and adopted it as their own.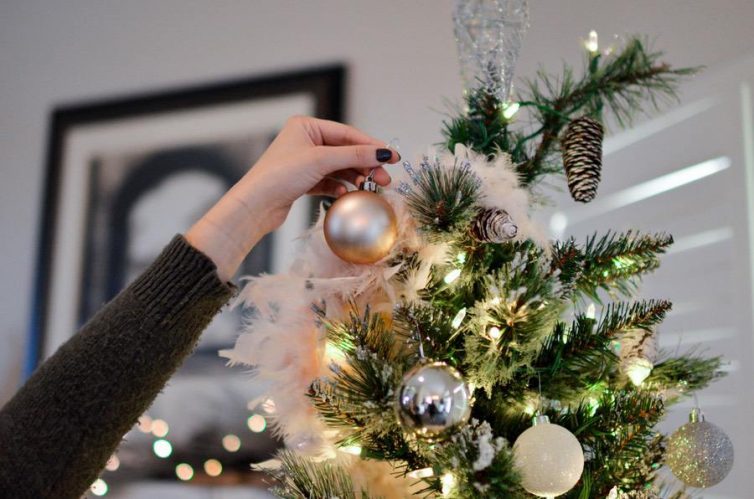 We know from literature that our German counterparts have been erecting Christmas trees since at least 1570.
One record shows that a small tree on display in Breman, Germany was decorated with apples, nuts, dates, pretzels and paper flowers (source).
Fast-forward nearly 500 years and we have a wider range of ornaments at our disposal.
Today, our shops are teaming with decorations that range from the weird and wonderful to the magical and unique, giving us plenty of choice for expressing ourselves.
We're sharing ten of our favourites with you below:
1.  Snowdrop Bauble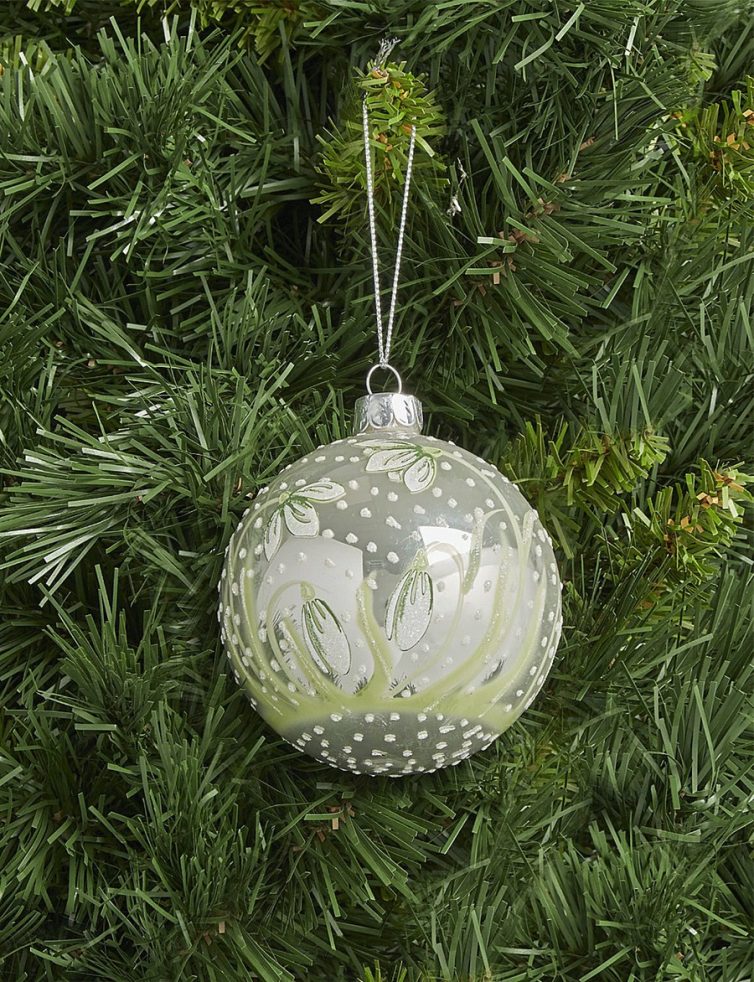 This pearlescent bauble is a real keepsake piece that will adorn your tree for years to come.
It features delicately painted snowdrop flowers and is finished with a touch of glitter.
Available from Selfridges London, £8.
2.  Nordic Felt Animal Decorations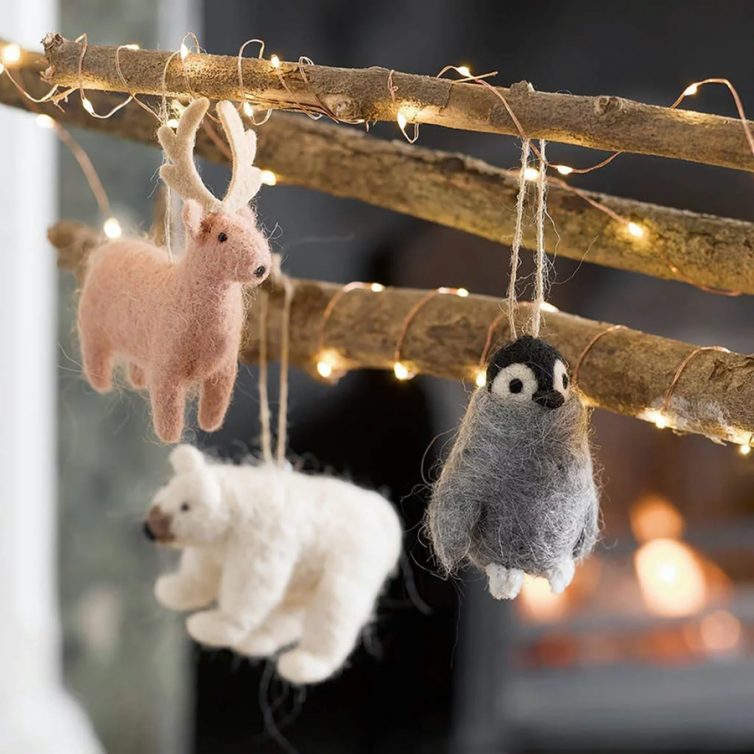 These cute little characters will add plenty of charm to your Christmas tree this winter. The felted friends include a grey penguin, a white polar bear and a tan-coloured reindeer.
Available from Not On The High Street, £7 per animal.
3.  Swan Glitter Glass Bauble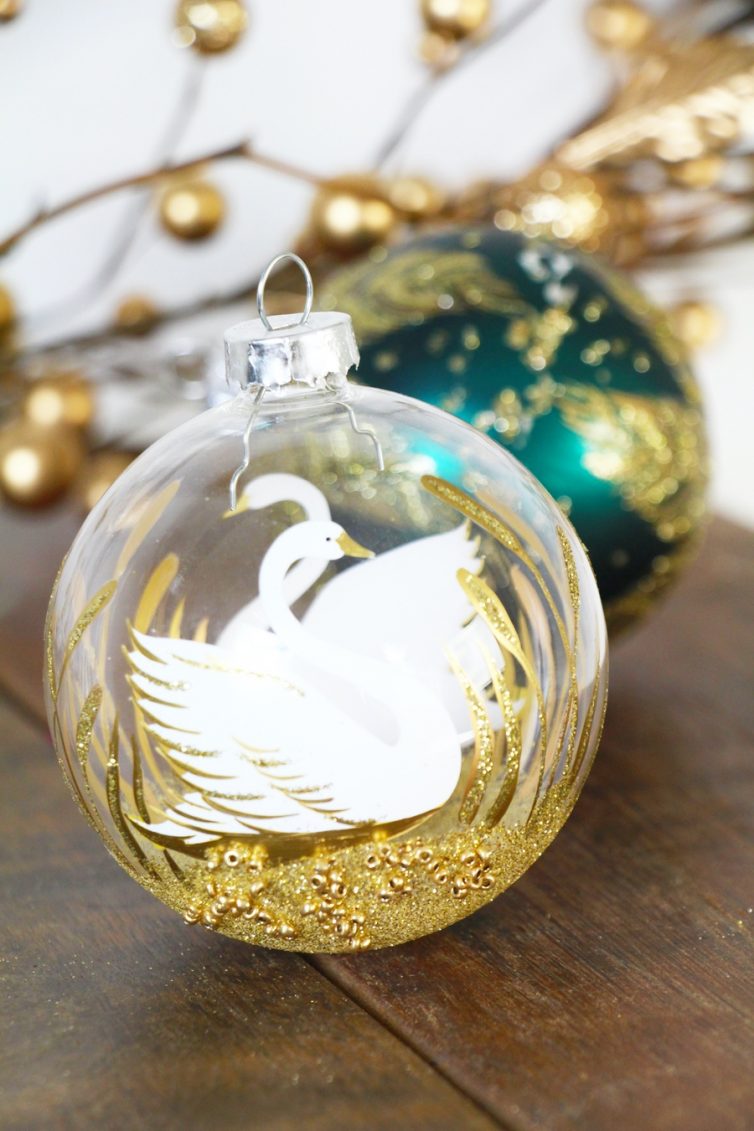 This showstopping bauble features swans flowing on a golden glittery river.
The bauble is finished with golden beads to mimic bubbles on the water's surface.
Available from Temptation Gifts, £3.99.
4.  Iridescent Soap Bubble Glass Baubles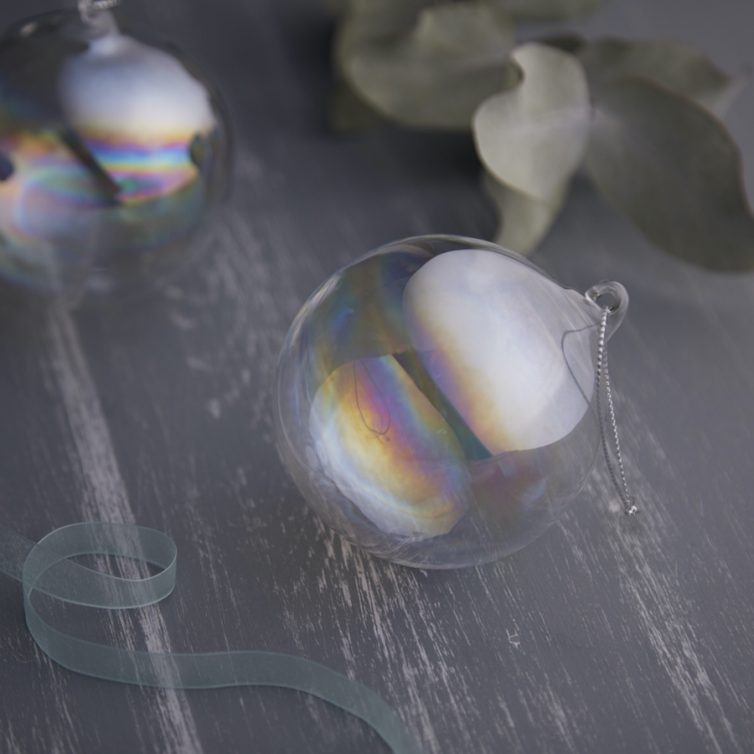 What a stunning and unique decoration!  These beautiful baubles were crafted from glass and painted to achieve an iridescent, bubble-like effect.  They'd look stunning 'floating' amongst your Christmas tree.
Available from The Contemporary Home, £3 per bauble.
5.  Colourful Christmas Baubles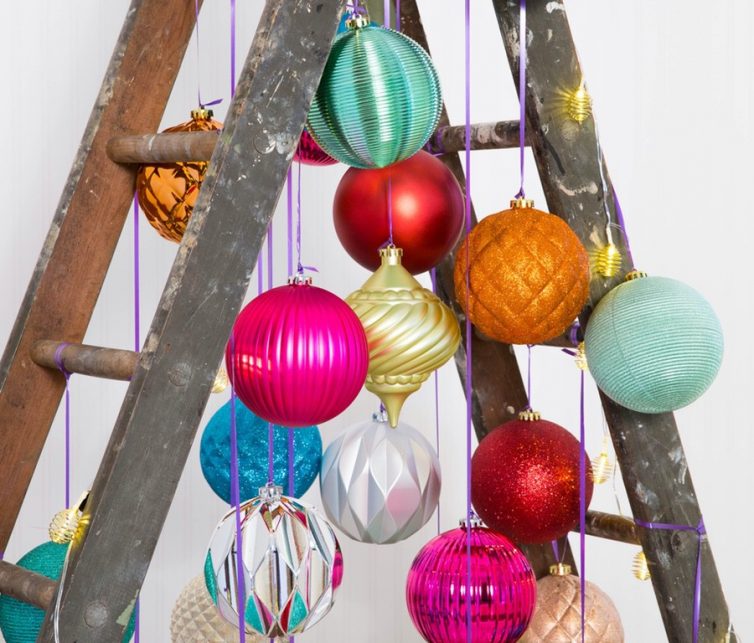 This year, Poundland have sourced a collection of bold, bright and beautiful Christmas tree baubles.  We love the selection of clashing-yet-somehow-complementary colours available.
Available from Poundland, from £1.
6.  Velvet Jewelled Baubles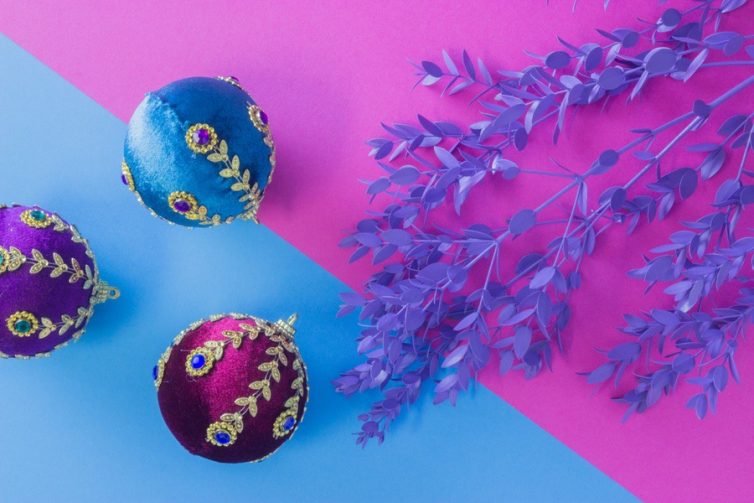 Looking to trim your tree with glitz and glam this Christmas?  These baubles feature velvet, gold detailing and jewels – very opulent!
Available from The Gifted Few, £12.95 for a set of three.
7. Handpainted Ikat bauble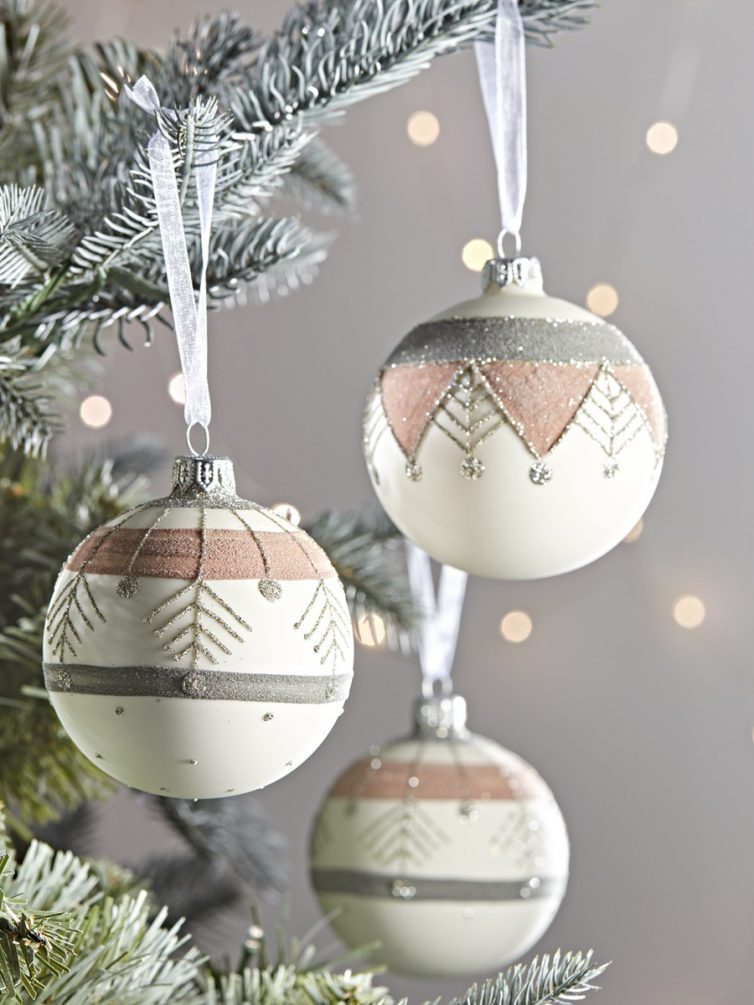 Although decorated in muted colours, these baubles really make a statement.
They feature a striking ikat-style pattern in a mix of blush pink, grey and silver tones.
Available from Cox & Cox, £26 for six baubles.
8.  Light Up Starry Baubles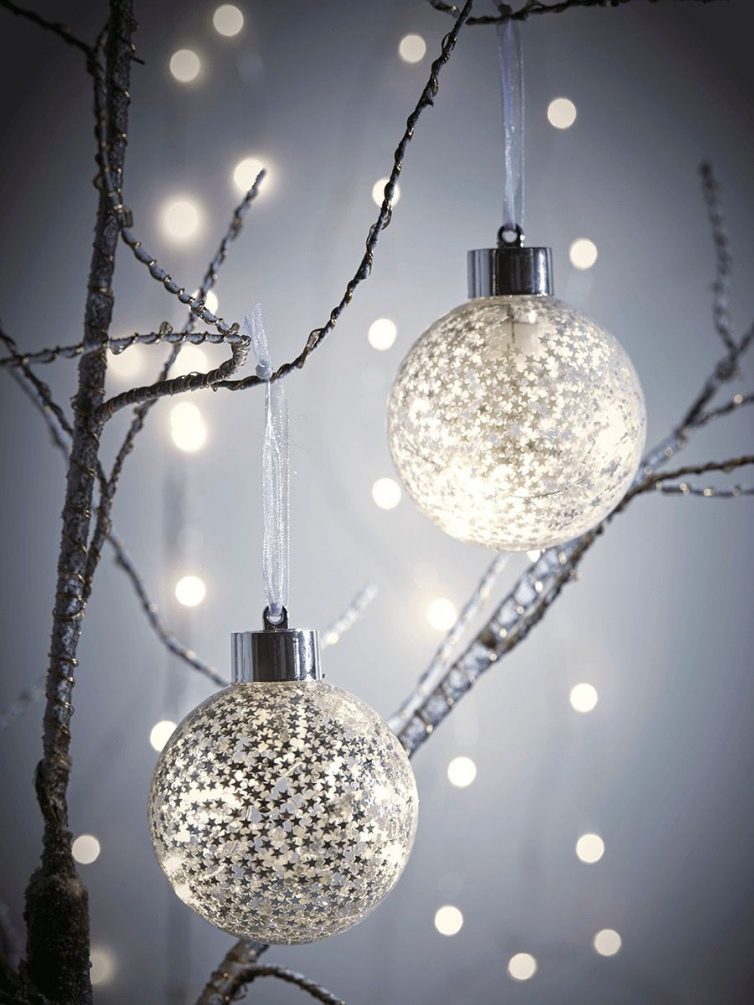 Looking for a set of enchanting baubles that will twinkle over the festive season?  Cox & Cox have produced a set of baubles that are beautifully simple.  The transparent glass baubles feature tiny scattered white stars.
They also light up with a warm white light.
Available from Cox & Cox, £30 for a set of six.
9.  Retro Glass Tree Ornaments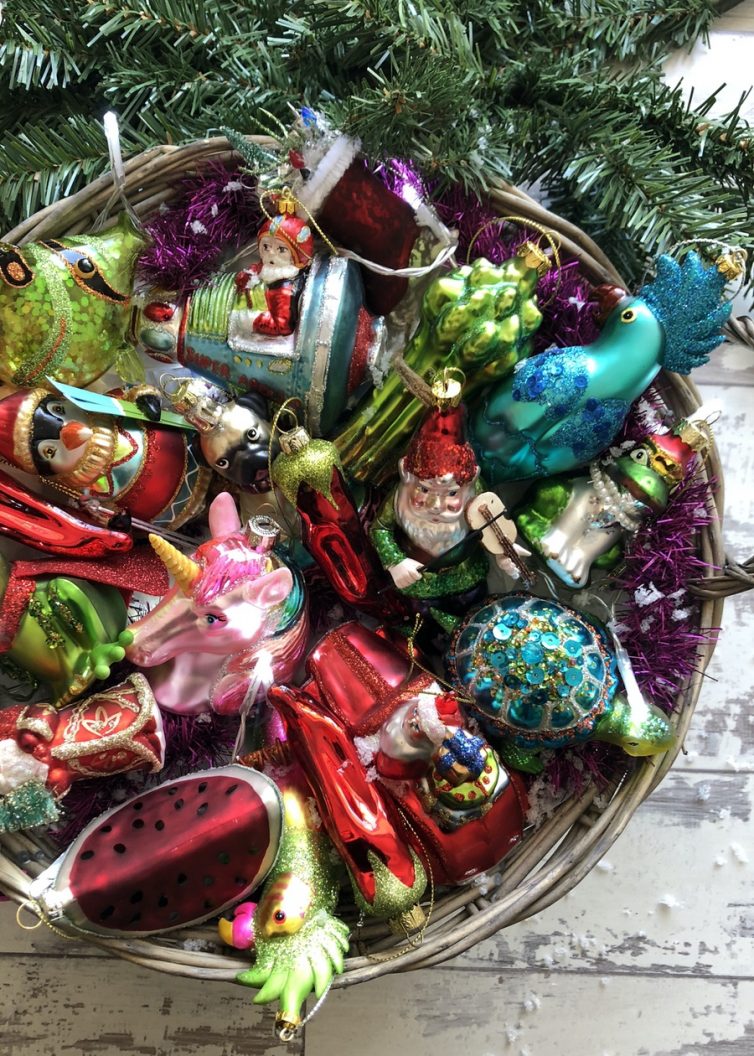 If you're looking for something a little kitsch and quirky, head to The Contemporary Home.  They have a selection of 'retro' style baubles that are so bad they're good.
You'll be able to decorate your tree with everything from Santa spaceships to glass frogs to watermelons.
Available from The Contemporary Home, from £3.75
10.  Alice in Wonderland Christmas Tree Decorations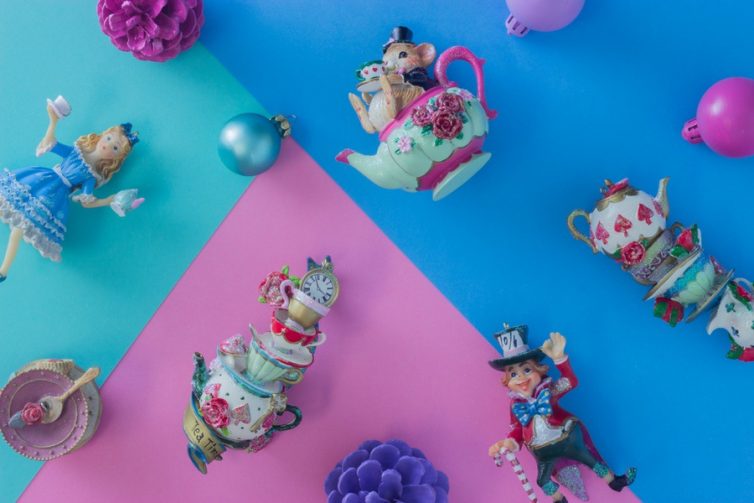 Want to host your very own Mad Hatter's Tea Party this Christmas?  Decorate your tree with this set of Alice in Wonderland decorations.  You'll find all of your favourite characters in ornament form amongst the cups, saucers, clocks and teapots.
Available from The Gifted Few, from £6.95
Main Image Source: IdealHome.co.uk – Image credit: Jon Day