Perfect for Valentine's Day, we take a look at The Cranleigh Boutique's newly launched Church Suites.
The UK's most romantic hotel, Lake District based luxury accommodation The Cranleigh Boutique, have this month launched a new suite of next generation rooms: The Boutique Church Suites.
The four new adult-only suites – The Indulgence Suite, The Fantasy Suite, The Opulence Suite and The Utopia Suite – include a range of stylish and unique features that have to be seen to be believed.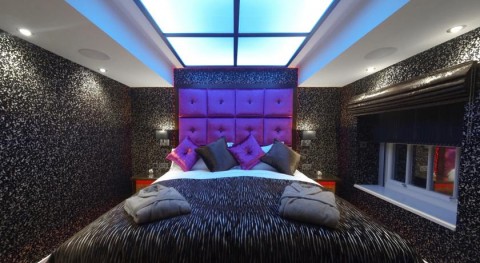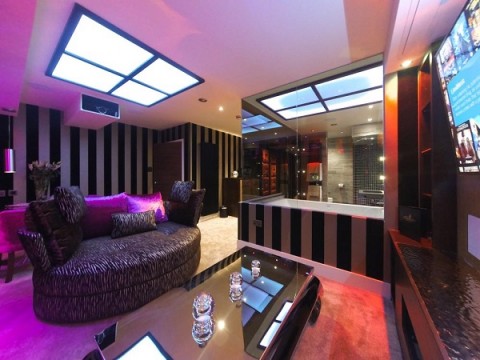 Each suite has its own webpage and introduction video, allowing a glimpse at the plush interiors, luxury fabrics and sophisticated lighting.
View the following video for a guided tour of all the rooms, giving you a great idea of what to expect.
As well as free Wifi, a coffee machine, fridge and flat screen TVs, the rooms include next generation state-of-the-art interior design features and technology, such as mood lighting that can be controlled from an iPad. The iPad can also allow you to control speaker systems built into the rooms.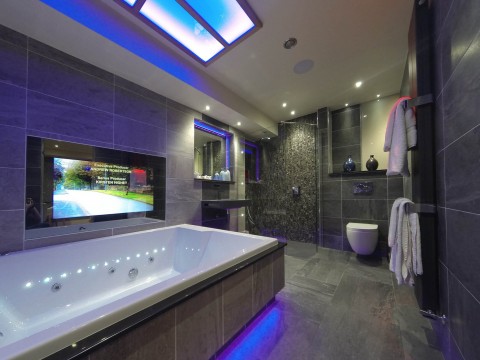 The bathrooms are absolutely incredible. Modern, elegant and very individual. Perfect for unwinding after a day traversing around the lakes, or a romantic bath for two complete with a bottle of bubbly.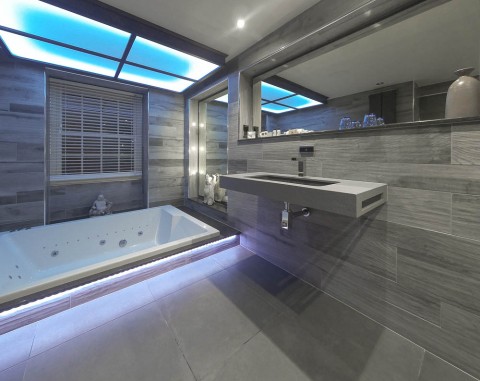 Located in Bowness-on-Windermere, the rooms are in the centre of town overlooking the Church – a perfect location just minutes from the lakeside.
The stunning 350 year old building the rooms are housed in is one of the oldest in Bowness-on-Windermere.
"As luxury Lake District hotels go; these new suites will be on another level and we aim to deliver an unbelievable experience. Currently there is nothing to compare' these suites to in the UK and it brings a bit of the City into The Lakes" Stephen Hargreaves, Company Director.
Fancy a romantic luxury break in the Lake District?
For more information or to book a stay at the Boutique Church Suites visit www.TheCranleigh.com. Free parking can be found nearby.