When you think of your bathroom, you should be flooded with relaxing memories of long showers, peaceful aromas and comforting surroundings. The last thing you want is to dread your morning shower in an old-fashioned bathroom, just before confronting the rush hour on your way to work.
You deserve your own spa-like retreat in your own home — so thankfully, there are easy ways to accomplish this without breaking the bank.
From luxury bathroom cabinets to carefully-placed eucalyptus leaves, there are small but effective ways of creating a beautiful, decadent bathroom that you'll never want to leave.
Be sparing with colour
If you're looking to create a luxury look, there is one simple and effective way to achieve your goal: ditch the colour. Opt for white at all turns and ensure your walls are clear and bright. White makes rooms appear more spacious and airy, which is particularly important if you live in the city, where space is limited.
Make use of white cabinets, white countertops and white enamel. Once you have gone back to basics, you can consider a splash of colour. Pick a serene aqua or a calm blue to accent your shelves or walls.
You can also choose to introduce colour in the form of a bath mat or a bouquet of flowers. This dash of colour will contrast beautifully with your neutral white walls and create a luxurious effect.
Return to nature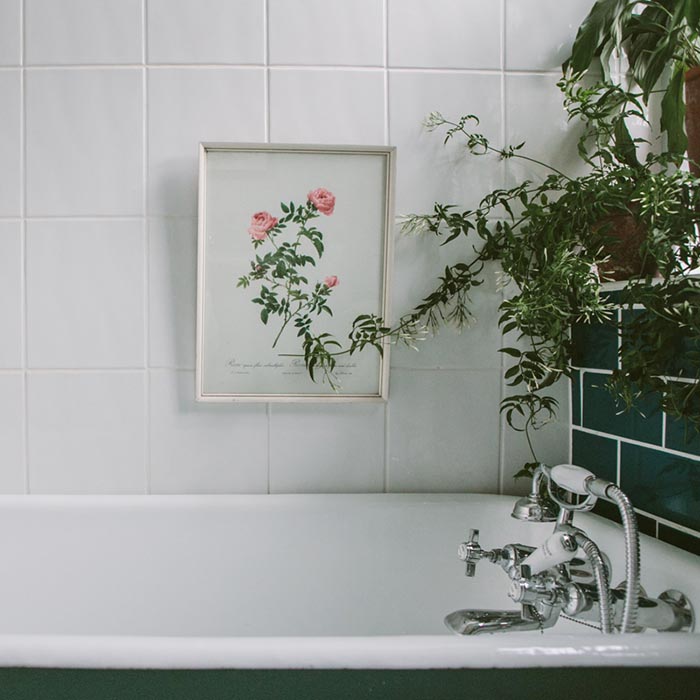 Image Source
Nature has quite a profound effect on our brains. Greenery and plants can make us calm, even notably reducing anxiety. This is exactly why bringing nature into your bathroom is a great way to give it a fancy, zen feel. On top of this, plants can also help create cleaner and more invigorating air in your bathroom.
NASA researchers revealed that common house plants can scrub or remove indoor air of various pollutants. What's more, there are are a lot of houseplants that thrive in bathrooms, so you'll have a lot of variety to choose from, such as Orchids and Peace Lilies.
Make use of luxury mirror bathroom cabinets
If you are short on space, you want to make whatever furniture you have in your bathroom count. You want to make sure it is functional, but you also want it to look glamorous.
Thankfully, luxury mirror bathroom cabinets can help you in this area. They are versatile, they come in a number of different designs and they can add real value to your bathroom, while providing discrete (and essential) extra storage.
As a bonus, mirrored cabinets can also help to make your bathroom appear larger, so use this optical illusion to your advantage!
Splash out on high-quality towels and bath mats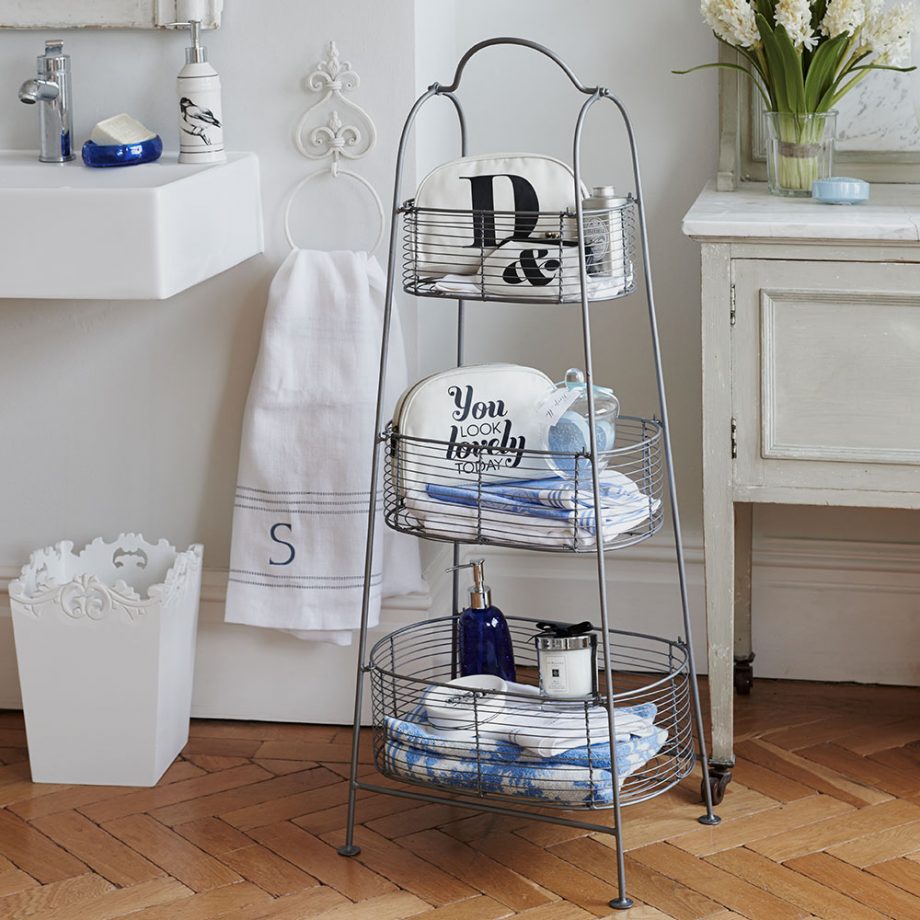 Image Source
It's funny how much of a difference high-quality towels and plush bath mats can make to a bathroom. Sinking your toes into a plush, soft bath mat is such an inviting thought that you will be forever looking forward to your next shower.
Wrapping yourself up in a thick, absorbent and silky smooth towel is a much better alternative to a towel that becomes stiff after one or two washes. What's more, shelling out a few more pennies now will likely save you much more money in the long run.
Use eucalyptus to make your bathroom smell like a high-end spa
Whenever you think of a spa and imagine its scent, you are probably reminded of that earthy, refreshing smell of eucalyptus. There's a reason most spas opt for this aroma: eucalyptus can free our minds, promote clearer thinking and ease anxiety, creating an atmosphere of optimism and positivity.
To create this spa-like atmosphere in your very own home, there are a number of things you can do. Opt for bathing products that are eucalyptus-scented. You can use potpourri or reed diffusers. Or, if you have eucalyptus essential oil handy, you can sprinkle ten drops into your bath before your shower to surround yourself with the rich, refreshing scent.
Sprinkle eucalyptus essential oil in your tub before you shower. Or, you can even go one further: buy fresh eucalyptus from your local flower shop and hang them from your shower head. The steam from your shower activates the plant's beneficial properties, filling your bathroom. Once you introduce eucalyptus to your own bathroom spa, you won't be able to go back.
Main Image Source