Take inspiration from the décor of these 5 celebrities. Transform your living spaces into an inviting retreat.
The best UK interior designers know that the colour scheme you choose is not only an essential component of creating the right atmosphere for your home, but is also a great way to make a statement about what makes you tick.
We've created an edit of stunning interior schemes from five charismatic celebrities, to inspire you to inject a dose of personality into your decor.
---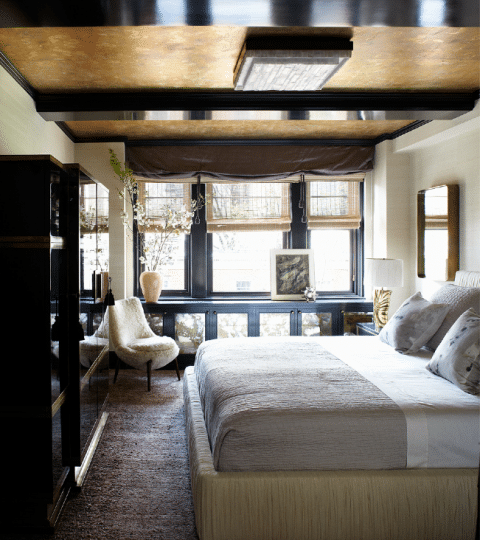 The master bedroom in Cameron Diaz's Manhattan apartment reminds us of a tranquil, Moroccan spa, with golden wall coverings radiating light through the room.
She has manipulated the contrast between the dark, polished wardrobes and warm metallic tones in a truly stunning manner. It is beautifully serene – as a bedroom should be.
---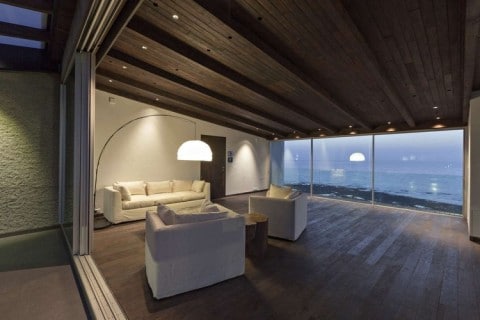 Actor John Abraham's sumptuous Mumbai penthouse is a labour of love, and the result of the renovation is a spectacular marriage of stark stainless steel with rich, dark wood.
Of course, the breath-taking views of the sea that his property offers help to conjure a palpable sense of exotic luxury. Inspired by a beachfront villa, his top-floor apartment is a sophisticated, yet humble setting, which has been achieved by sticking to smokey shades and sleek, minimal furniture.
---
Whites and pines from Matthew Perry's Malibu beach house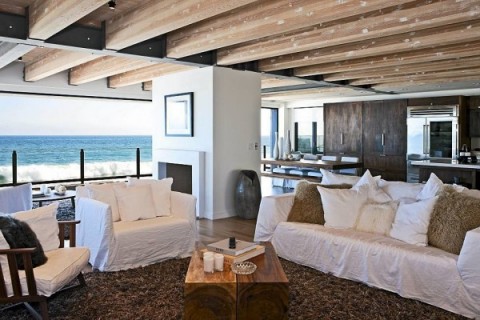 For someone with a love of the ocean and all things beach-related, we can't think of a more idyllic colour scheme than these cool whites and pines, inspired by Matthew Perry's enviable Malibu beach house.
Polished white surfaces will reflect the light like nothing else, transforming your whole domain into a gleaming bath of sunshine. The pine furniture and beach-house wooden floorboards temper the white and add warmth.
---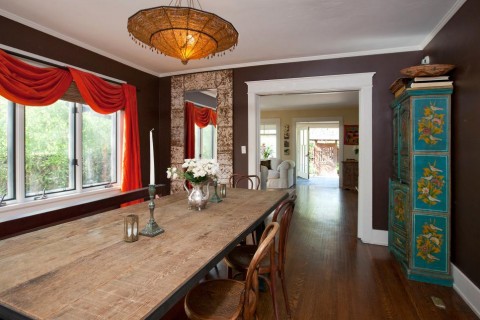 Actress Maria Bello must know that chocolate really can be the solution to everything, including the colour of your walls. In a large space, this delicious hue provides the perfect backdrop for richly colourful, statement furniture, working particularly well with warm tones of orange and teal. Take inspiration to create a sophisticated dining space with a distinctive charm.
---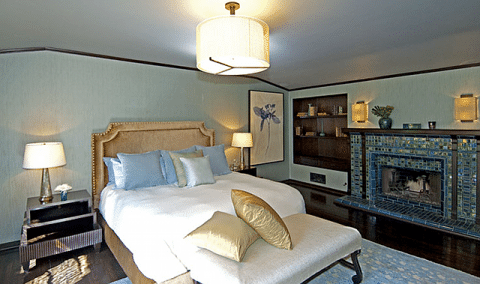 Ben Stiller may be known for his comedic roles but there's nothing funny about his bold blue interior. Mature and masculine, it creates the ultimate chic look. When done right, sticking to one colour and varying the shade will look rich, refined and exceptionally cool.