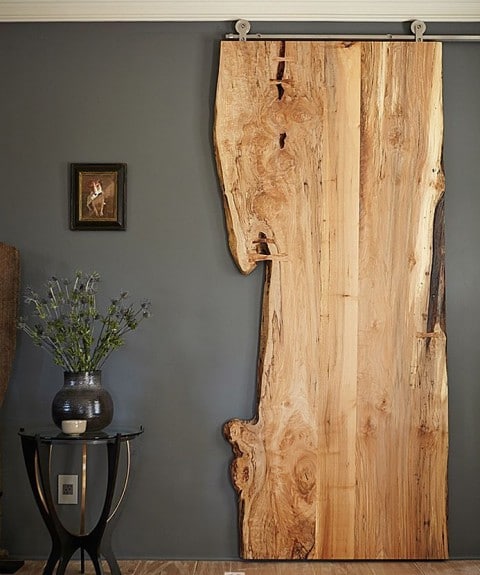 I don't know who manufactures all of these pseudo wood, moulded, white panelled doors, but they must be making a fortune.
It seems that 90% of the homes I visit have replaced their original doors with these. Obviously, there is nothing wrong with trying to improve the look of your doors, but there are so many alternatives to consider that I find it strange that nobody tries them.
Here, we will look at some other ways to make your interior doors and cupboard doors look interesting without resorting to the stock, white, moulded door I see so often.
Just Decorate It
If your doors are in good condition, you may simply need a nice coat of paint to make your door look terrific. If you don't want to strip the door back to the wood, that is no problem as you can simply cover the existing coat.
Anybody can learn to paint a door, but I would suggest researching how to paint a door to get the best finish. By varying the colour of your doors, mouldings, and walls, you will be able to get a contrast that will add style and depth to your décor.
Personally, I like to have a high gloss finish as it helps to reflect light in a room, and to make sure I have some nice contrasting colours to use the door as a feature; think quirky.
Something I have seen recently, and was impressed by, was some doors that had been wallpapered with embossed paper and then painted, and this goes to show that you can step outside the realms of traditional finishes to your doors.
Material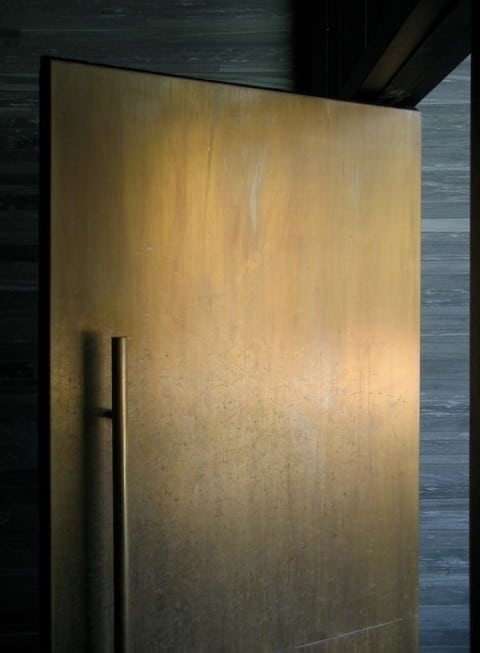 If you're going to replace the door, why not use a different material? You can buy metal doors that not only look attractive, but can also improve fire safety in your home, and they come in different finishes like brushed steel.
Glass is another great alternative, and one of the best ways to add light to an otherwise dark room. There are many alternative ways to enhance the look of a glass door, and etched glass or stained glass are perfect for adding that much needed wow factor.
Be careful about the glass you choose though, and make sure it is high quality interior safety glass.
Add Some Detail
Detailing your door is a simple but effective way to make your doors stand out, and can be done by most DIYers.
Perhaps all you need is to add some custom decorating tape around some edges or panels of your door (I found some excellent examples available at JTAPE Custom), or you could go a little further and do some stencil work, or even use some of the decorative stick on door covers that are available.
The Right Choice of Hardware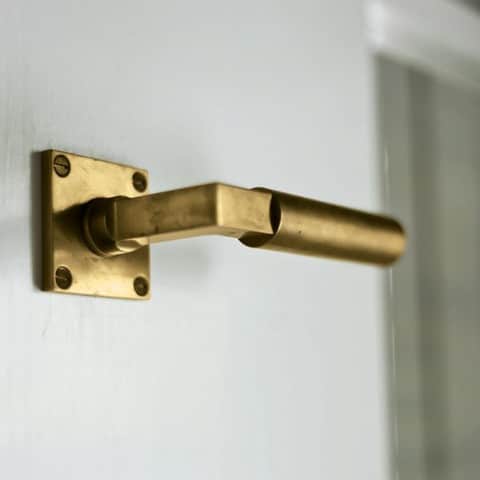 Choosing some unusual hardware is another fantastic way to make your doors look special, and is much easier than you would think. If you are not handy with your tools, then get a professional to do this for you, but you will still be able to pick and choose your own favourites.
Hinges, handles, push plates, and locks, can all enhance the look of your door, and should be high on your list of priorities when thinking about a new look for your doors.
You can find some excellent interior door ideas on the internet, and once you see the myriad examples out there, I'm sure the idea of buying a new moulded door will seem as dull to you as it does to me.