Even if you decide to renovate your home yourself, sometimes it's necessary to get in a skilled tradesman to carry out specialist building work.
Follow this top tips to ensure everything goes smoothly and you don't pay any more than you have to:
1. Research the project
Take the time to read up on the jobs that you're outsourcing. If you understand exactly how the work will be completed, you'll find it easier to discuss exactly what you want doing, and you are less likely to be fooled by a rogue tradesman.
2. Use an industry professional
We all get cards through the door from time to time from local tradesmen who offer low cost rates with 'no job too big or too small'.
Unfortunately, there's no way to filter the skilled professionals from the rogues. Ask friends and family for a recommendation and check the work that they have had done to see if it meets your own standards. Alternatively, look for a tradesman assessed by Trustmark or listed in the National Self Build and Renovation Centre Directory.
3. Ask for an itemised quote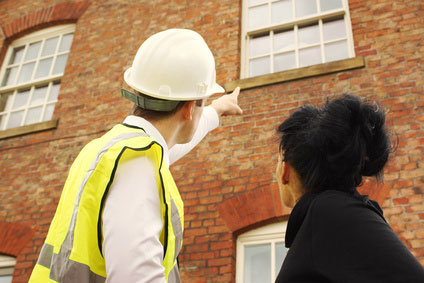 Ensure that the quote for the work to be carried out is priced up with tasks listed separately, and be clear about whether this is estimation or agreed fixed fee.
For larger projects, it would be reasonable to budget for the final cost to be up to 25% more than the initial quote because sometimes extra jobs will come to light along the way that could not have been foreseen.
Ask your tradesmen to notify you of these at the time and keep the quotation updated. Your final bill should always be fully itemised with any extras clearly listed.
Don't pay everything up front – make sure you negotiate reasonable payment terms before the work starts.
For a reasonably large project, a payment of one third of the cost after seven working days has passed would be expected, with another third paid at the half way mark and the last third payable after the work has been completed and you have checked to make sure that you are happy.
4. Keep talking
Discuss your project in detail with your tradesmen at the start, setting out exactly what you want them to do and what your expectations as to quality are.
When the work begins, don't just leave them to it – keep checking that the project is progressing as you expected and offer feedback. If you are not happy with the quality of work being carried out, make sure this clear early on – it could save a lot of time and hassle down the line.
5. Check the cost of materials
Your tradesman will usually quote separately for the materials required for the project. Check this quote carefully as some tradesmen add a mark-up.
It may be cheaper for you to source the materials yourself and for larger projects, it is worth enquiring at major DIY stores if a discount trade card is available to you.