Don't be afraid of using dark colours on your walls, they can work even in the smallest of rooms.
It's all about how much light you can add to that room. This can be achieved by using lacquered/glossy paint and white or light accessories, plus mirrors. These pics give you a few examples of what you could achieve.
---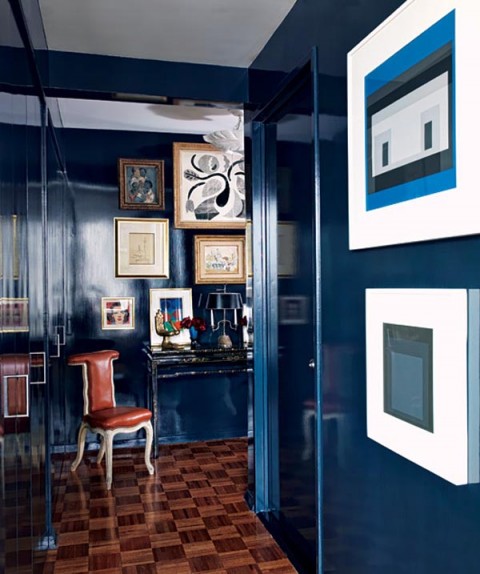 Image Source
Designer Todd Alexander Romano's blue lacquered Manhattan apartment shows that even if you have a small space, you can paint with bold colours such as blue. The gloss of the blue lacquer helps reflect the light, the white ceiling and predominantly white artwork helps break up the blue walls, and the wooden flooring adds a warm depth to the room.
---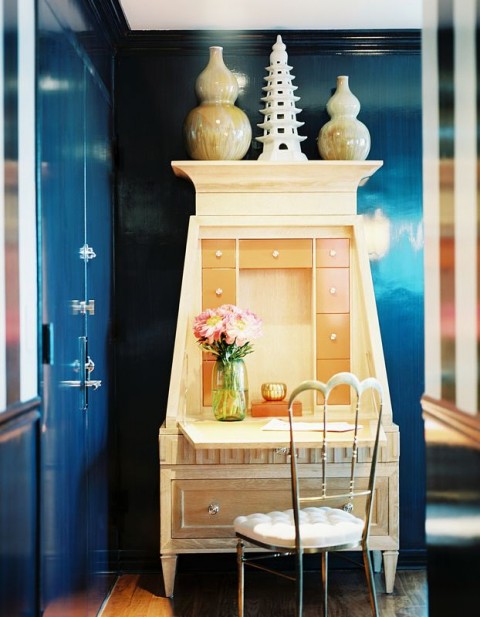 Image Source
---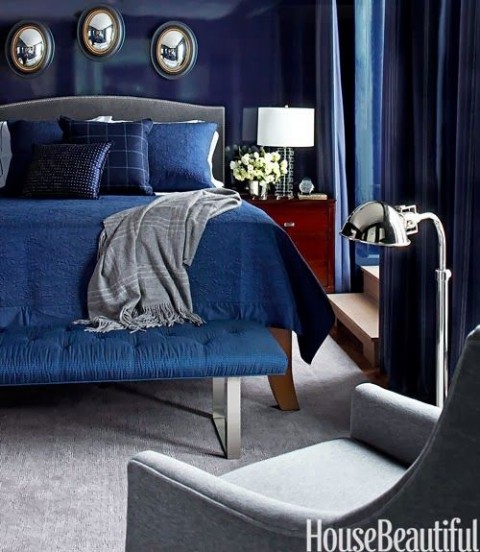 Image Source
The style and colour of this room pictured by HouseBeautiful gives it a modern and masculine feel.
---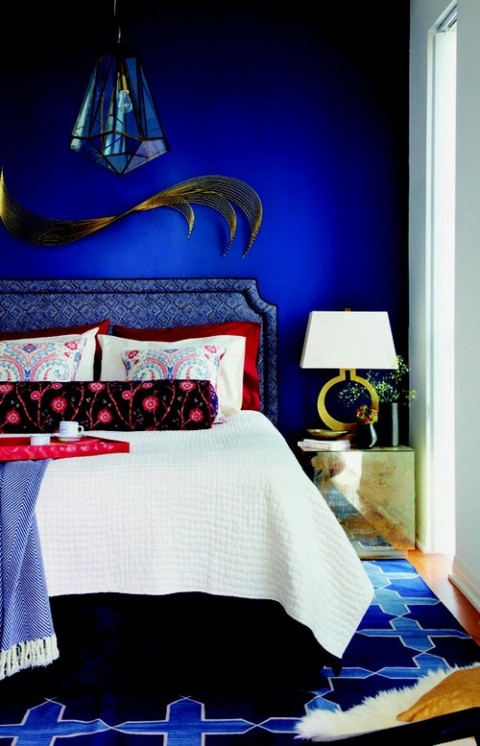 Image Source
---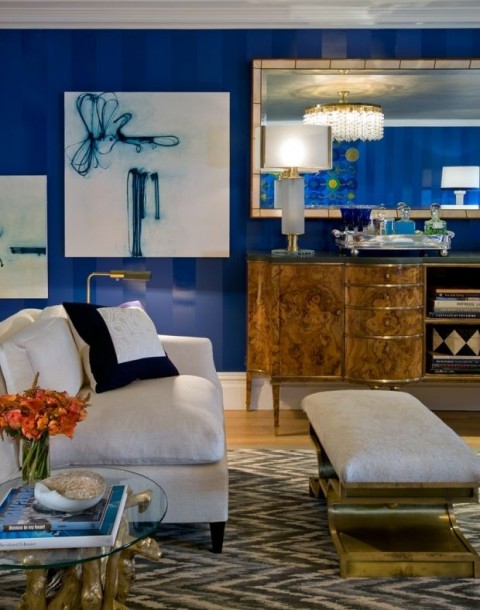 Image Source
A bold and stylish room designed by Sherrill Canet at sherrillcanet.com. I love the way the blue gloss strips on the wall are paired with blue matt strips; Really adds towards the different depths within the room. As noted earlier, the mirror is also a designers go-to choice when wanting to add more light to a room, especially beneficial in a room painted with a darker colour.
---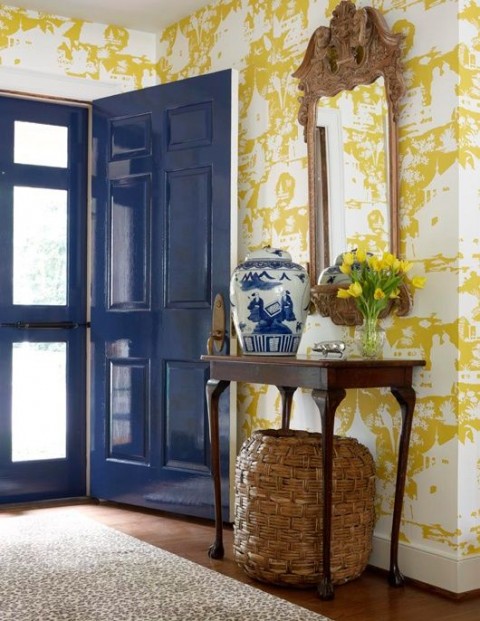 Image Source
If you want to add that touch of blue gloss into your home, but painting the walls is not quite for you, then painting furniture or doors could be the answer.
---
Main Image Source