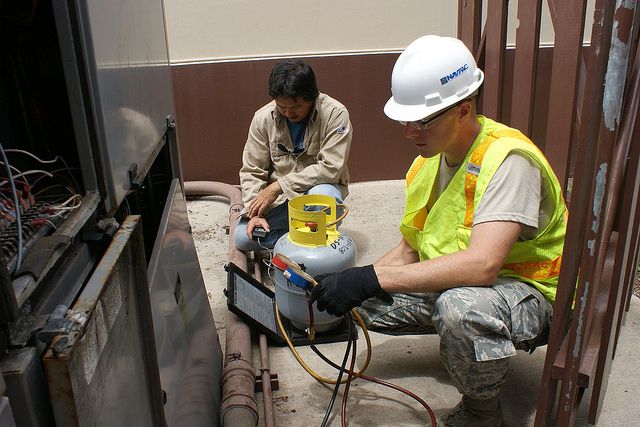 If you're building a new house, renovating an old one or replacing a worn-out HVAC system, you want to make the most efficient and cost-effective choices for heating and cooling.
There are several factors to consider, but it all starts with calculating your home's heating needs.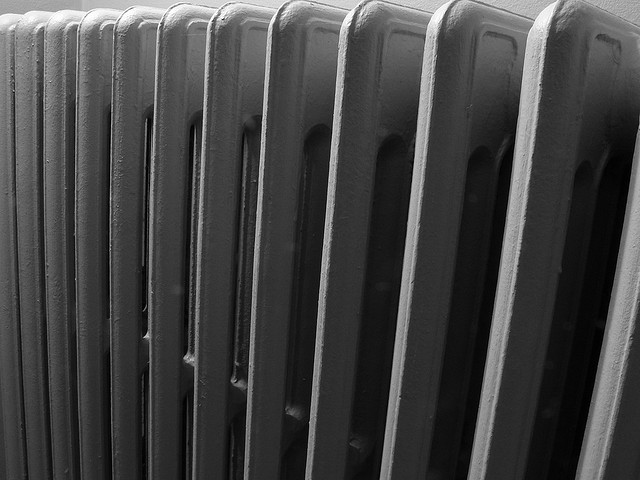 Your HVAC dealer can also perform these calculations, but understanding what's involved will provide a basis for a more informed decision about your options and allow you to do some preliminary thinking before you start shopping.
Heat is measured in British Thermal Units, or BTUs. You need enough system capacity to feel consistently comfortable indoors on a cold winter day without over-burdening your heat source.
But you also don't want to purchase an unnecessarily large, and therefore overly expensive, furnace. The key is to find that just-right balance between comfort and cost.
How many BTUs will you need?
Following these steps will give you a good estimate:
Measure each room's interior – length, width and height – and multiply the figures to get the room's volume in cubic feet.
To convert that to BTUs, multiply the volume by a factor of 5. Or, if the room has more than a "typical" number of windows or doorways or less than an "average" amount of insulation, multiply by a factor of 6. If the room faces north, multiply by a factor of 7 instead.
Continue this process for each room, then add up the numbers to ascertain your home's total BTU requirements.
Of course it's not really that simple. There's a lot more than basic math involved because nobody's home is perfectly "typical."
Your primary heat source could be a central heating and cooling system powered by electricity, natural gas, propane or solar energy, or a woodstove or pellet stove.
Whatever heating method you choose, its performance will be affected by these factors:
Overall size and shape of your house — how many rooms you have and if they're configured in an open floor plan or many separate rooms, whether your home is multi-story or has dormers, etc. Do you have an older home with high ceilings, or cathedral-style ceilings?
Windows and skylights – number, size and placement relative to the sun.
Attic and sub-space – slab construction, crawl space and basements can be a heat sink or help insulate your living areas. Likewise, if attic space is noticeably warmer than outdoors in winter or cooler than outdoors in summer, that lessens the load on your heating and cooling system.
Orientation to the sun – you can take advantage of solar heat gain to reduce the need for both heating and cooling, especially if you plant deciduous trees to shade south- and west-facing windows.
Climate — do you need central air conditioning as well as heating? Homes in temperate climates have different heating needs than those located in areas that experience extreme weather conditions.
Other factors affect how you calculate your home's heating needs.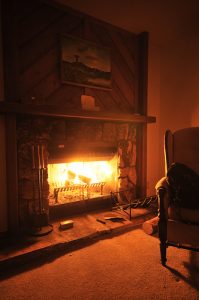 Fireplaces are popular for good reason. They can contribute a substantial decorative uplift to any type of room, and they come in a versatile array of sizes and styles.
Old-fashioned open-hearth fireplaces, smaller wood stoves and pellet stoves and gas or electric fireplaces all can be an excellent auxiliary heat source, too.
Ceiling fans, window fans and whole-house fans can be valuable alternatives or supplements to central air conditioning, improving air circulation, increasing comfort and reducing humidity inexpensively. They're also far more environmentally friendly.
And a programmable thermostat can give you significantly greater control over your home's heating, to save energy and ensure more consistently uniform temperatures without wasting heat when you aren't around.
Costs matter, too.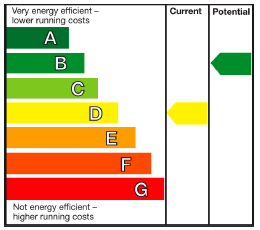 Energy efficiency saves money. The US Environmental Protection Agency's Energy Star program offers free, detailed information to help you understand your home's heating needs and make smart choices for primary and secondary heat sources.
The Energy Star rating and labeling system can also help you identify the most efficient windows, insulation and other home-improvement components if you're planning to make upgrades beyond your heating system.
For most American homeowners, heating and cooling costs represent your largest energy expense. You expect whatever heat source you choose to last many years, giving you the lowest possible total cost of ownership. That total cost includes not only initial purchase price but the ongoing cost of fuel, whether that's electricity, gas or something else.
Calculating your home's heating needs is the first step to ensuring you get the best overall value over time, but you should choose a reliable, reputable contractor, too. That way you'll get sound guidance and proper installation essential to ensure your heating system performs properly with minimal maintenance.
Think "whole house" solution, not just BTUs, and you'll get maximum savings and comfort you can live with comfortably.
June Samuels is an interior design professional and a home heating and cooling design expert who writes for MantelsDirect.com.  You can find her on Google +.