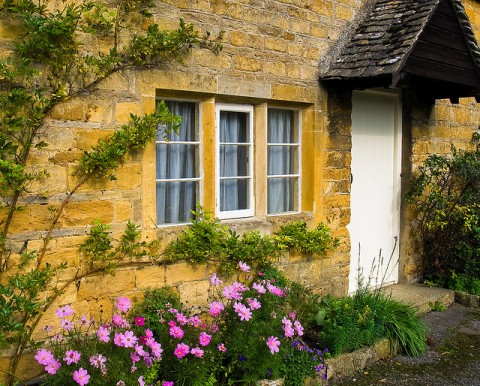 If you enjoy getting stuck into interior design and DIY, you'll love this post.
Here we'll show you the best ways to add value to your property and sell it on for a profit. Refurbishing a home and selling it on is a proven money-maker.
Some of the biggest players in the property market use this technique, and you can learn from it. It's not just profitable either; it's a lot of fun sprucing the home up and making big changes. Here is some excellent advice to follow.
Buy a bargain and do your sums
Ideally, you'll choose your property with renovation and profit in mind. You can seek out property for sale that has real potential. If you're following this route, always try to buy at the lowest possible price.
Savvy property entrepreneurs always say they make their money when they buy, not when they sell! Next, crunch the numbers and make sure your upgrades won't cost more than your potential profit margin.
Kitchen
The first place to tackle is the kitchen. It's the heart of your home and has the potential to win over your buyers. Installing a new kitchen is one of the best ways to increase the value here. Choose new cabinets and surfaces. Even a new appliance or two could make all the difference. If you're strapped for money, simply paint the cupboards a fresh colour and install new door knobs.
Bathroom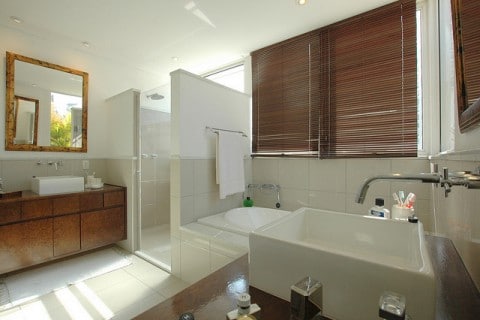 Image Source
After the kitchen, bathrooms are the next best place to add value. Again, buyers value a well-equipped bathroom highly. Most buyers aren't looking to do a lot of work. They want a beautiful, modern bathroom. This is your chance to give it to them!
Upgrade the three-piece suite and install a modern, powerful shower. Give it a fresh lick of paint and replace old tiles.
Windows, doors and insulation
The functional aspects of the property also hold a lot of potential for profit. If your home has single glazing windows, upgrading them is a must. You'll easily see a return on investment when purchasing double or triple glazing.
The same goes for upgrading your insulation and replacing the doors. Remember, this trick lowers the property's running costs.
Conversions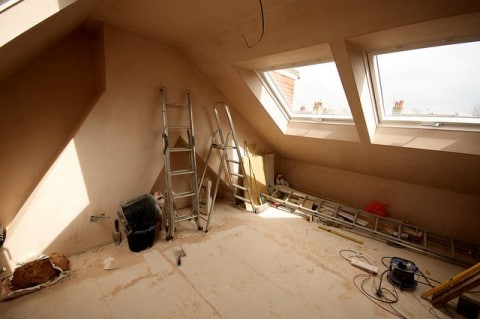 Image Source
If you're feeling particularly adventurous, why not opt for a full-scale conversion? Adding a new bedroom or bathroom is a fantastic way to add value. Turning a two-bedroom property into a three-bed makes a huge difference to your potential profit.
Attic conversions are the most common choice here. Though, you could also opt for a basement or garage conversion.
Front aspect and entrance hall
Real estate agents tell us that prospective buyers make their decision within eight seconds. Buying property relies on gut instinct, and it all comes from that first impression.
Take steps to tidy up your front garden and make aesthetic changes to your front aspect. Repaint the outer walls or replace door fixtures. Inside the home, make the entrance hall appealing with good lighting and big mirrors. Buyers will fall in love immediately!
Adding value to your property is simple if you're willing to put in the hard work. Have you had any experience with renovating your home? Let us know any addition tricks in the comment section.
Main Image Source