We're adding greenery to our homes like never before!
The practice has grown in popularity over the last few years, turning into one of the biggest trends of the Twenty-Ten decade.  We've all gone plant crazy! It's easy to see why: vases and planters can really lift a room, adding a touch of style to an otherwise dull and boring space.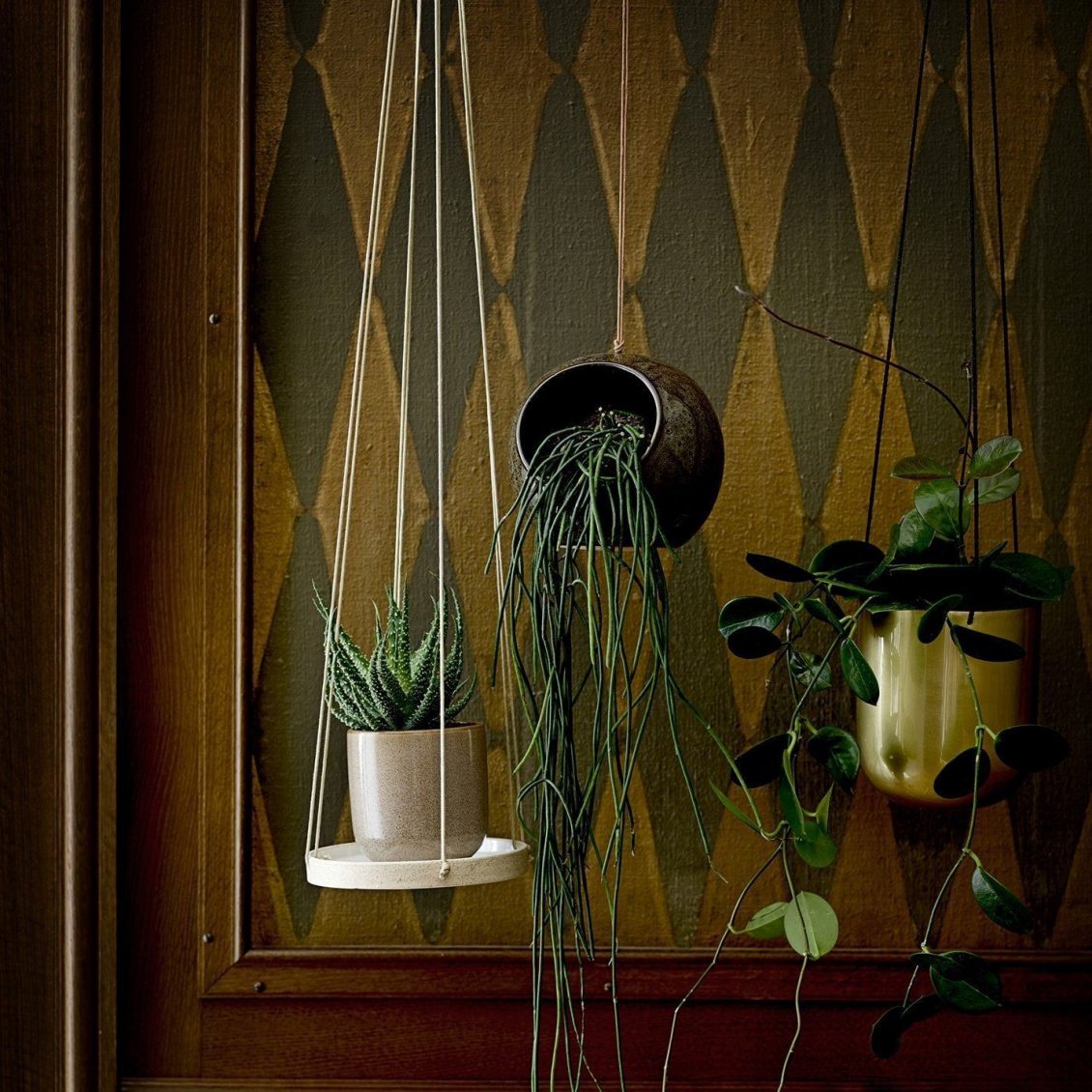 The trend has been reflected in the soaring number of decorative pots, quirky vases and unique planters available in stores today.  We've chosen seven of our favourites to share with you below:
1. Zebra Head Vase:

Perfect for animal lovers and those who enjoy bold, striking designs!  Display beautiful bouquets in this fun and quirky vase, which is the shape of a Zebra's head!
The black and white ceramic vase sits at 26cm/10.2inches tall.  It can be purchased for £19.95 from MelodyMaison.co.uk (currently on offer, the price may change).
+++
2. Girl Power Vases:

Who runs the world?  Girls!  These brilliant vases by DOIY Design were launched to celebrate International Women's Day 2019.  5% of all sales will be donated to the 'For All Womenkind' initiative, which raises money for organisations working to advance women's rights.
You can buy the ceramic vases in a range of sizes and skin tones from Audenza.com.  Prices start at £35.
+++
3. Voyage Elemental Oceanus Egg Vase:

The designers took inspiration from deep, stormy oceans while creating this gorgeous hand-blown sapphire-coloured vase.  This special treasure is handmade from coloured molten glass and contains a unique mix of minerals and metals.
Discover this vase for £62 at HurnAndHurn.com.
+++
4. Brass Pineapple Vase:

Handcrafted by artisans from India, this show-stopping pineapple vase is a beautiful example of talented craftsmanship.  Designed by a family business who pass their traditional skills from generation to generation, each vase is unique with its own pattern of intricate detailing.
Crafted from aluminium and standing at 24cm tall, the pineapple vase is finished with an eye-catching brass-effect finish.  Find yours at Audenza.com for £45.
+++
5. Bloomingville Hanging Flowerpot Tray:

Invoke the boho vibe by installing the stoneware hanging planter in your home. Display a mix of succulents and cacti, show off your favourite blooms or arrange pots with cascading foliage.  The possibilities are endless!
Find it at BeauMonde.co.uk for £30.
+++
6. Trigg Planters in Grey/Copper:

Clearly inspired by the geometric trend, this copper and grey concrete 3D effect planter fixes to the wall.  It comes in two sizes so you can create a display suited to any space.   Use the planters to liven up a patch of bare wall.
Prices start at £14 for two small planters.  Available from Beaumonde.co.uk. Note: this product is on sale (normally £17.50) at the time of publishing.
+++
7. Phil Jones for U Studio "Hubert" Planter:

Meet Hubert.  His adorable monochrome face will greet you with a warm smile each time you enter the room.  Customise his hairstyle by planting him with foliage of your choice.  Perhaps he'll have a mop of hair tumbling down the side?  Or a spiky 'do?  Maybe he'll adorn his locks with a bright flower or two?  You decide!
The ceramic pot stands at 8cm tall.  It's sold at RedCandy.co.uk for £10.
+++