Planning a new bathroom is both exciting and challenging.
Bathrooms come in so many variations, with a range of different and unique shapes and sizes, making it difficult to decide on the most suitable furniture for you. You have most likely spotted hundreds of different shower enclosures since the moment you decided to give your bathroom a makeover, but how can you be confident in what's right for your space? There are so many variations of shower enclosure and shower doors, and choosing one that is going to fit in to your requirements can be overwhelming. With that in mind, here are some top tips on how to find which shower enclosure is right for your bathroom.
Do you have a small bathroom?
If you have a small bathroom you may be tempted to be drawn to a small cubicle that can be jumped in and out of only when necessary. However, with so many shower cubicles design options available, it's worth carefully considering your options in order to make maximum impact.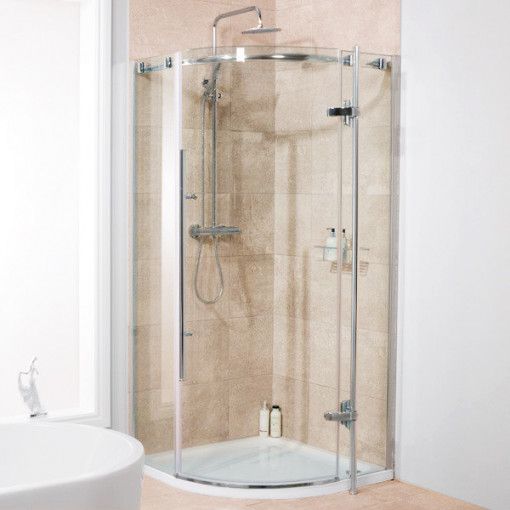 A quadrant shower enclosure is fantastic for saving space, without leaving you feeling claustrophobic. These particular enclosures fit rather nicely into corners, leaving you with more floor space. Most quadrant shower enclosures come complete with sliding doors which are also extremely useful for saving space thanks to their ability to open sideways as opposed to outwards.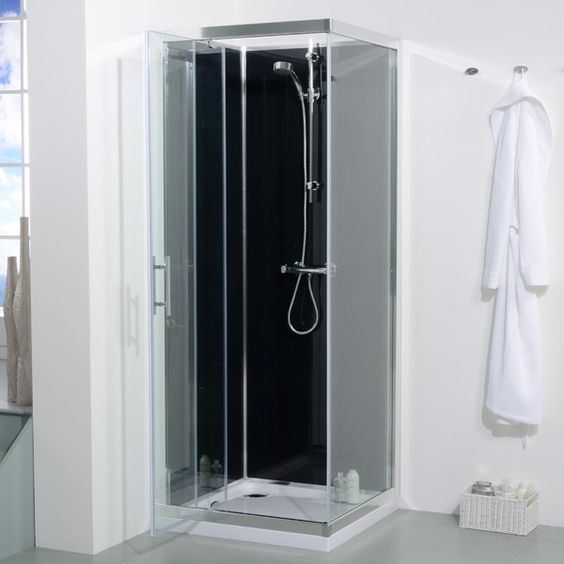 Shower cabins can seem quite bulky at first, but with appropriate planning and a dash of style flair these showers can make a big statement in a bathroom. Take this monochrome panelled shower for example, the contrast with the white and chrome finish really draw in your eye and adds an element of interest to the room.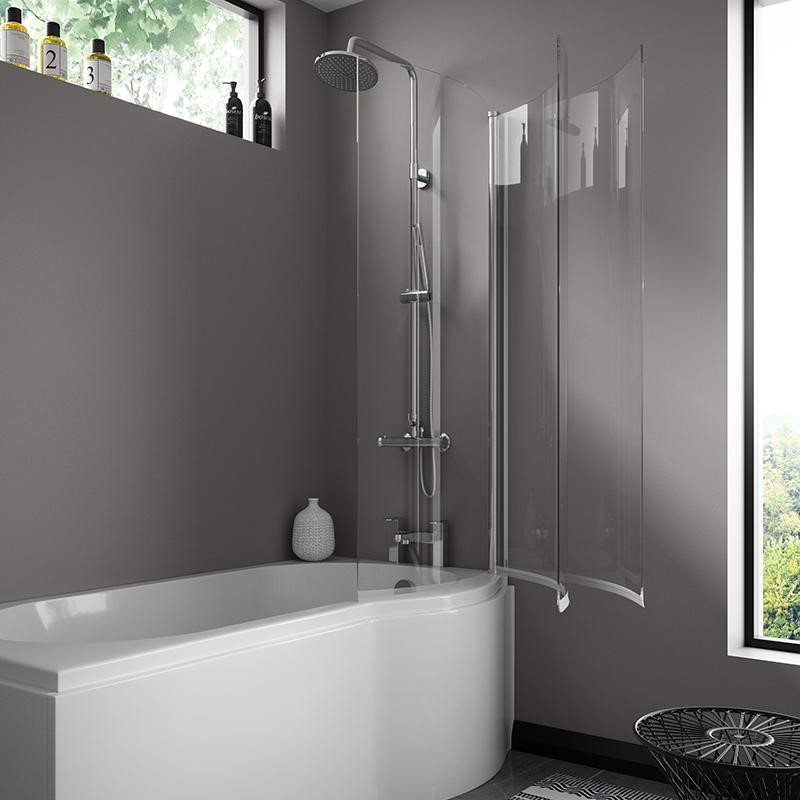 If you are trying to space save but still want the option to bathe, looking into a bath-shower combination could be the right choice for you. An over the bath shower with a built in shower screen is a great solution, not only is this an all in one piece of equipment, the light reflecting properties of the glass can make the room appear both bigger and brighter.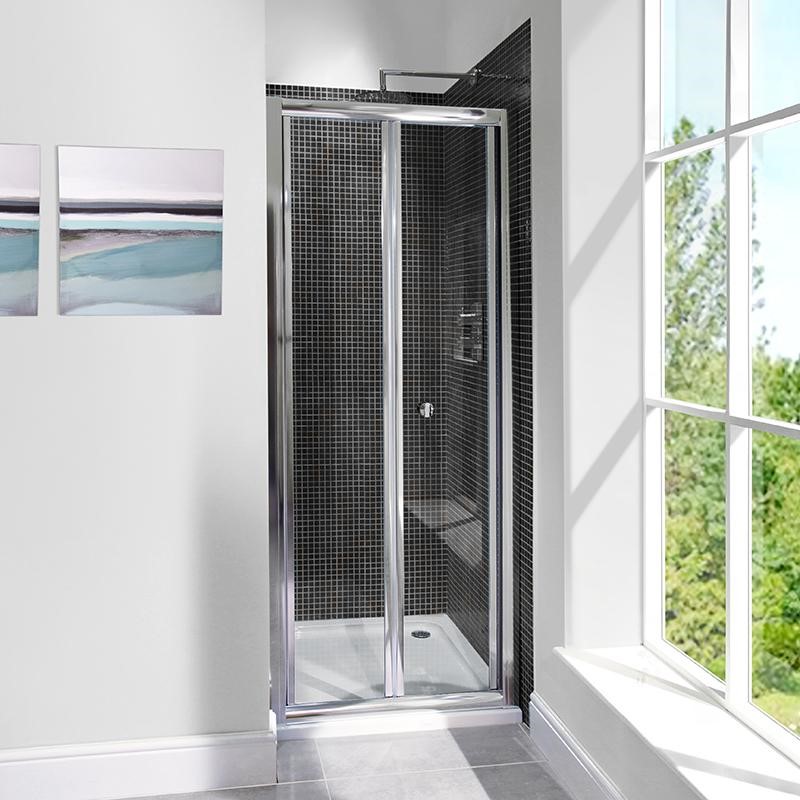 These shower enclosures from Better Bathrooms have bi-fold doors which are perfect for space saving, and easy access. The clever positioning of this shower also means there is an abundance of space for other necessary bathroom furniture – do you have an alcove you could use for your shower enclosure?
Do you have a larger bathroom?
If you're lucky enough to have a larger bathroom you have much more free reign to be able to experiment with both size and style. That being said, it's still important to ensure that the shower enclosure you choose is right for you. Taking into consideration lifestyle factors such as accessibility, time efficiency and ease of cleaning is key when selecting your shower enclosure.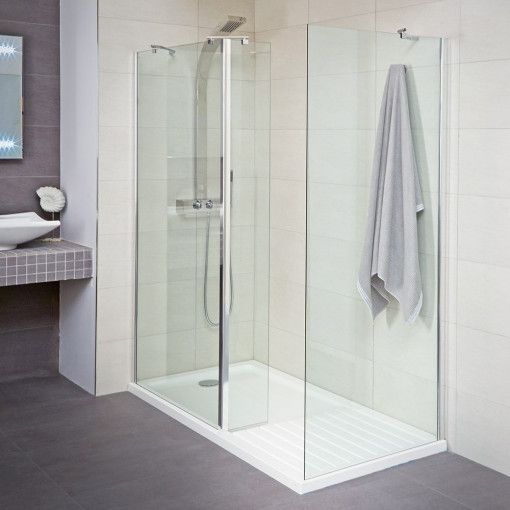 Walk in showers add a touch of luxury to your bathroom, thanks to their ability to ooze that "boutique hotel" feel. Thanks to their easy clean and easy access ability, walk in showers are particularly popular in spacious areas. Typically, walk in showers are both reasonably longer in length and larger than your average shower, allowing you a more spacious and relaxing area to indulge in.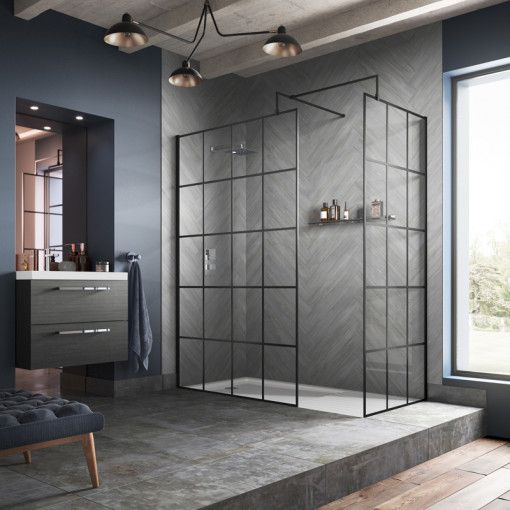 Wet rooms are particularly on trend right now, and if you have the space and funds to create such a space, they're an extremely effective bathroom choice. Incorporate the feel of a wet room whilst not compromising on practicality by adding a bold black framed shower screen.
When choosing your shower enclosure remember to measure your space, look for inspiration as you develop a feel for your own bathroom style, and consider all options before making your purchase.