Blue is one of the most beloved colours of interior designers the world over, and its many different shades and tones can help to create the perfect atmosphere for any living space.
It is also one of the most versatile colours which designers can use to create striking feature walls in deep navy blues, or add a touch of serenity to a bathroom with some cleverly arranged turquoise accessories.
Whether you want a tranquil, sky-blue bedroom retreat or a cool, crisp living area in a modern ice blue, you can easily create your dream home in no time using the following helpful hints.
Picking the Perfect Shade
If you are planning to paint your entire room blue, it is important to find just the right shade to match the atmosphere you wish to create.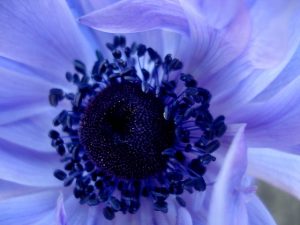 Cool blues with a yellow undertone such as cobalt are great for smaller areas as they give the illusion of space, and will work perfectly in a bathroom or toilet.
Warmer blues such as azure and ocean blue have a red undertone that creates a feeling of peace and tranquility, and creates the perfect setting for areas where you will receive guests such as the living room and kitchen.
You could also paint one wall in a different colour such as pink or green to create an eye-catching contrast, and there are many easy to use software programs such as Colour Wheel Pro that allow you to create your own colour scheme and view it on real-world examples.
Add a Splash of Colour
Blue can also be a fabulous colour for furniture and accessories, and there are hundreds of different shades and textures to choose from.
Adding a couple of sky-blue 2 seater sofas, like the ones from Made UK, to a white conservatory will give an inspiring Mediterranean theme to your living space, or some blue and white china will bring a touch of class to any kitchen.
When searching for accessories for the home, be sure to check out any local flea markets or second hand furniture stores as there may be some hidden treasures waiting to be found.
Vintage soft furnishings are really in style right now, and online stores such as etsy.com are usually filled with unique designs for the home.
For those who are a little nervous about changing the colour palette of their home, opting for a safe and welcoming colour such as blue is a fantastic place to start.
It is difficult to find a shade of blue that will look ugly or uninviting in the home, and everyone can find something to suit their particular taste.
Handmade items such as tapestry and sculptures can also add a unique twist to a room, and any furniture you can make yourself will only help to make your home feel more like your own private sanctuary.
Interior design can be a difficult task to do well, but with a little imagination and forward planning anyone can create a home that looks professionally designed for a fraction of the cost.
Amy Grimshaw owns an interior design business. She loves writing about decorating on family and homeowner blogs.