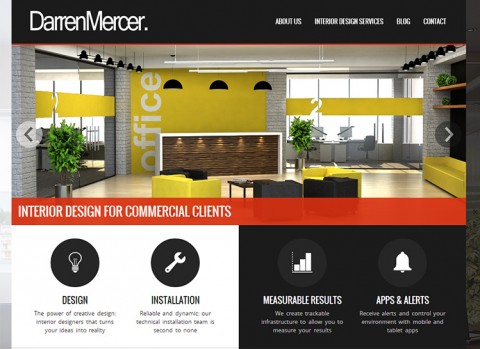 Award winning Interior Design company Darren Mercer Interiors has today launched a brand new site.
The sleek and stylish design nicely reflects the company's contemporary style interior design makeovers, and company Founder and Director, Darren Mercer, told us that the new refreshed imagery and functionality of the site aims to make it as user-friendly as possible, and to increase user interaction.
He told us "At Darren Mercer Interiors we really try to make every aspect of our service as simple and straight-forward as possible for our clients. So an easy-to-use, clearly written website with much more in-depth details of our services and costing is going to be a much more pleasurable, hassle-free experience for the visitor."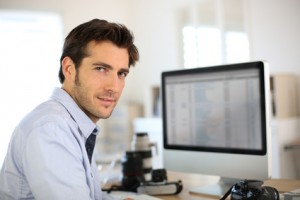 Darren started his company in 2006, and says that every year has seen significant growth and additional clients. "Our very first website was a much more bland affair than our latest attempt! Just a basic 2 page site with one or two tiny, poor quality photos, and not much else" Darren remembered.
His company has come a long way since then though, and over the years they have updated their site on three occasions, each time proving to help increase brand awareness and growth.
The company, based in the North East of England, serve both private and commercial clients and offer bold, striking and sophisticated interior designs mixed with classic bespoke furniture and added luxury where ever possible. Their new site seems to display that, by using a bold and stylish black and white colour scheme which indicates power, elegance and strength. Menu bar dark reds excellently compliment the scheme in a way which displays the company's caring and passionate side too. Overall, it's a  very classy look.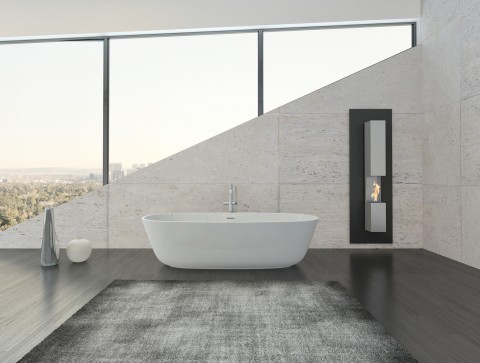 The company has previously served clients up and down the United Kingdom, as well as traveling the world to complete magnificent restorations in Europe and America, and Darren believes their success abroad may require them to translate the new website into multiple languages! "The Swiss and the French seem to absolutely love our work, so I've got the girls in the office taking French classes twice per week!"
It certainly seems more growth and expansion is at the forefront of the company's plans.
Darren Mercer make use of crowd-sourcing site Designhill for all the logo design and branding work they do – then take the creatives and push them out to their digital work.
Darren continued, "At the end of the day, it's our commitment, dedication, professionalism, punctuality, honesty, and quality of work which impresses our clients, not our website. But, if we can make even the first point of contact with our clients a pleasurable and simple experience, then surely we're putting ourselves in a good position from the start?"
You can view the new website at: www.DarrenMercer.co.uk, and follow Darren Mercer Interiors on social media at: