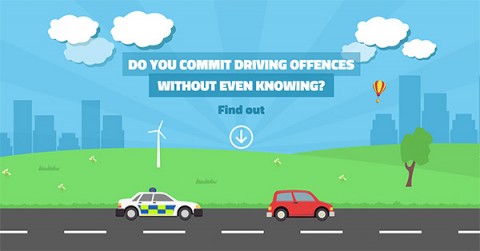 An interactive infographic on driving offences in the UK.
A very well designed full screen infographic from Vincents Solicitors.
The infographic uses flat design to list some of the more interesting motoring offences, such as driving whilst hungover, applying make-up, and using Google Glasses.
We see a lot of infographics, and this is one of the most creative we have seen for quite a while.
To view the full-size infographic click here.