As we all know, Instagram is a visual medium, and interior design is more about creating visual appeal to attract new audiences. This makes Instagram the perfect marketing tool for designers who seek to showcase their work and reach new audiences.
Instagram marketing, although it sounds easy and straight-forward, does involve time and effort. There are various established tactics that can help you get the attention and the followers when done with patience and diligence. Check out this guide for more tactics.
Here, we share tips that can help interior designers harness the full potential of Instagram as a marketing platform:
Implementable Instagram Tips for Interior Designers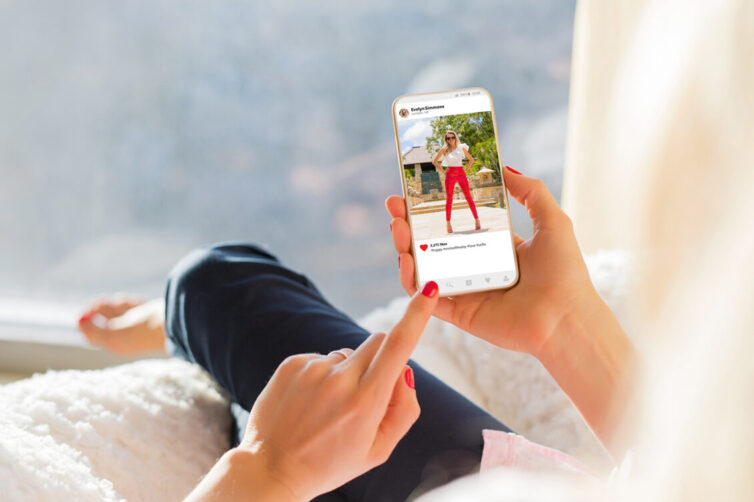 Before getting started with the list, it is very important to know your target audience. Knowing what your perfect customer wants can help you create better content, that will then get you their attention. Having done that, let's get started with the list:
Begin with a Goal
Like any other project, start by enlisting the goals you would like to accomplish on Instagram. It will help you determine how to measure success on the social platform. Goals could range from increasing brand awareness to increasing follower count on a monthly bases. To follow through with your goals, allocate a certain time of the day to check the likes, comments, and shares you are receiving on your posts.
Another crucial goal, which most interior designers seek to achieve on Instagram, is credibility. For this to happen, you would have to actively solicit written testimonials from former clients by diligently following up with them without being intrusive. With time, you would have enough testimonials to showcase on your Instagram account, which would gradually help cement your credibility as a reliable name in the business.
Create the Right Content
You have to remain mindful about creating the right content for your niche audience, which will get you the engagement. Showcasing your personal life with your professional is not a good sign of professionalism and does not show your dedication towards it. No doubt you can showcase your life, but only on a personal account. Keep your business account sacrosanct and only post content that informs or inspires.
The platform allows a free opportunity to showcase your talents, achievements, and promotional offers. Make each effort worthwhile, select your images carefully, and add the necessary captions to realise your eventual goal of selling through social media. Leverage the power of the platform to put you in a position to showcase that you are an expert in your industry.
Try telling a Story
You can grow your account on Instagram by engaging in storytelling about who you are and what makes you think like an entrepreneur. It need not necessarily be your own story but can even be about your designer brand, its history, or it could be about how you found inspiration for your latest project by visiting a place with historical significance.
Stories are known to captivate the interest of the audience, and when you offer glimpses into your world, the audience is compelled to take notice. Moreover, you can establish connections with like-minded people by being open and honest about your business journey because stories find better resonance than any other narrative.
Follow People who Matter
Any interior designer serious about attracting potential business opportunities through their account must follow prominent people. In addition, you must follow accounts with whom you seek to do business as a client or customer and anybody that inspires you and gets your creative juices flowing.
The Instagram algorithm will gradually recognise the kind of people you want to be connected with and start offering suggestions on whom to follow. Remain conscious about not following celebrities and people who are in no way related to your niche, it will not help you gain any kind of traction.
Remain Actively Engaged
Your success on the platform is directly related to the level of commitment. You would have to allocate a specified amount of time during the day to stay engaged with your followers. Return the favour by commenting back, and visit their profiles to comment on their posts.
Also, send direct messages to individuals who have started following your account. It could be as simple as sending a note of appreciation and asking about the interest in interior designing to ensure a relationship gets nurtured. The ground rule on Instagram or any other platform is that the more you give, the more you are likely to receive.
Utilise the Right Hashtags
One of the practical ways to improve visibility on the platform is using the right hashtags. Hashtags make your content discoverable through search. You would have to devise a strategy for selecting the right hashtags.
You can begin by going along with hashtags that are relevant and active; for this, you can research your competitors and influencers in your field. The choice of hashtags again depends on the industry, location, and even the number of followers. On the contrary, if you wish to skip hashtags, it is highly possible that you will become invisible on the platform.
Remain Consistent
Stay ahead of your planned schedule on Instagram. Plan out posts in advance, and remain regular with your updates. By remaining consistent, you can win the audience's trust by matching their anticipation for the next post. There is no harm being predictable, you will only stand to gain on the platform.
You need to put out content that is meaningful and purposefully done. Some accounts on Instagram post regularly, but it feels like they are doing it just for the sake of it, without any thought process. So, there must be definite planning process behind all the posts published from your account.
Conclusion
In this day and age of social media platforms, you are required to be open and transparent about sharing information, knowledge, and expertise to the audience. For instance, real estate marketing, a domain closely associated with interior designing, is using the social platform with a good degree of success. Click here to know about new real estate marketing ideas to improve your engagement.
Visible success on the forum is not elusive but it takes time for the results to show. Meanwhile, you have to keep up your efforts of regular posting and engagement with your audience. Over time you will reap the rewards with tangible results.