With Spring Coming, Enhance Your Outdoor Living Space with Tips from Award-Winning Landscape Architects Liz Lake Associates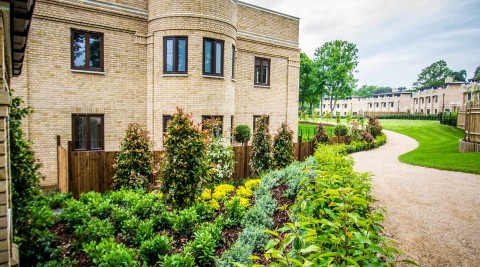 The days are long gone when the garden was just a place beyond the back door that had little to do with the home.
The garden is now generally regarded as an essential part of your living space, just as much as any internal room, and the same kind of thought needs to go into it.
Plan Your Garden
There are many styles of garden, and to some extent what you choose needs to reflect the space you have to work with. Even the smallest of gardens can be landscaped effectively, though the choices are a little more limited than with a large garden.
Most crucially, though, your garden needs to reflect what you want to use it for, and translating this into a design is where professional assistance can be invaluable. If you're looking for help, award winning landscape architects Liz Lake are based just outside London.
Arranging Your Layout
If you have enough space, it helps to divide the garden into different areas to reflect different uses — patio, lawns, flower-beds etc. — and to treat these as you would different rooms inside.
A patio can be either paving or decking, depending on what works best with your overall look, while lawns can be either natural or artificial grass. If it's natural, keeping to regular shapes can cut down on mowing time.
Don't be afraid to decorate your garden, especially if you have a fair amount of space. Water features always work well, though don't forget to make them child-friendly if you have small children.
Garden sculptures might seem to belong to stately homes but, as My Landscapes suggests, a little creativity with styles and materials can help sculpture fit into any garden.
Displaying Flowers
Any garden needs flowers, even if you only have room for a couple of pots. Jinny Blom in the Telegraph recommends ways of creating a natural display, enhancing not only your garden's wildlife, but also benefiting your psychological balance.
Many people, though, don't have much time for cultivating their garden. A couple of borders with a mixture of hardy perennials and conifers can make an effective but low-maintenance display.
If you have a small garden, on the other hand, Kate Gould in the Guardian has a wealth of suggestions for plants and how to arrange them to make the most of your space.
You can do a lot yourself by following tips and suggestions. If you're stuck, though, advice from a professional landscape architect can make all the difference.