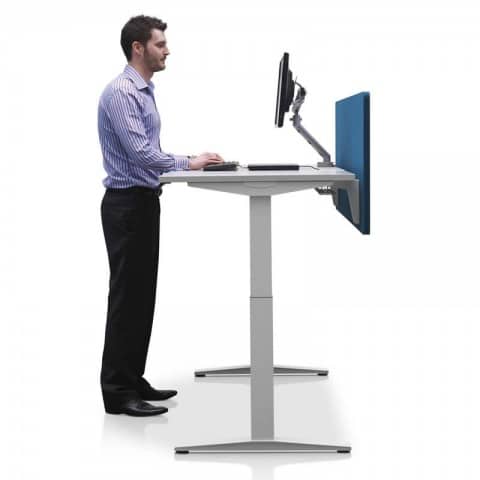 In recent years, the rise in popularity of standing desks has begun to challenge the traditional image of the office, with its rows of workers sitting at their stations.
They're especially popular in Scandinavia and, although take-up in the UK has been slower, the impetus is growing. So just what is this trend all about?
Standing for Health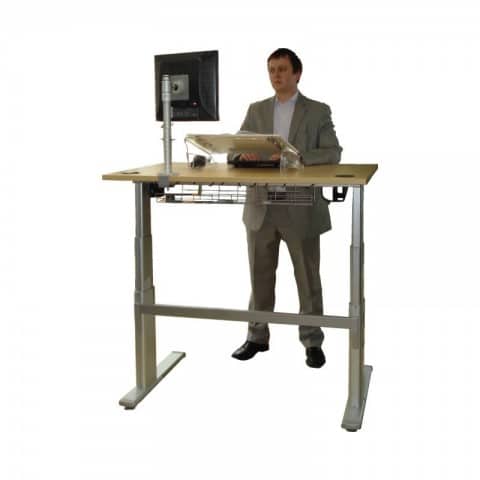 An article on The Skinny website sums up the problem: "Numerous scientific studies have shown that sitting all day is bad for your health. It can cause serious problems, including increased risk of diabetes, spinal problems, heart attacks and obesity."
Not that standing still all day is much better, and most medical experts advocate dividing the working day between standing, sitting and moving about.
Besides the more obvious benefits, there are indications that standing to work helps the brain focus on the task in hand and increases creativity. An American study reported by mentalfloss.com suggests that it may "improve executive function and working memory."
Designer Standing Desks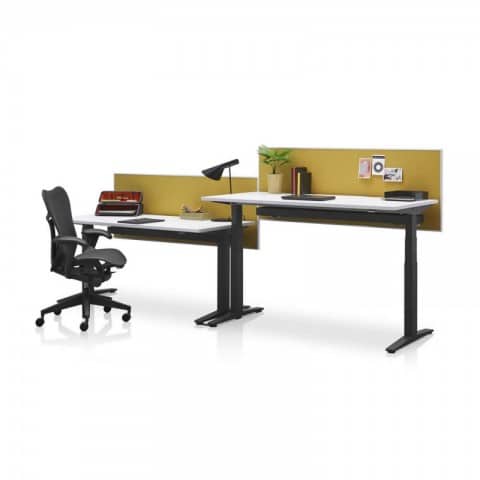 A broad selection of desks are sold by designer electric standing desk supplier Back2.co.uk. Besides their own designs, Back2 sell models by leading brands such as ConSet and Herman Miller.
They're all built to be adjusted at the press of a button, allowing them to be set to the perfect height for whoever's working on them at the time. There are also several sit-stand desks, allowing the same desk to be used in different positions, as well as a desk designed for children and young adults.
The desks on offer vary in shape and size and finish of the work surface — shapes can be rectangular, L-shaped or centre cut — but the designs all have the elegant, modern lines appropriate in a contemporary office.
Desks for the Office of the Future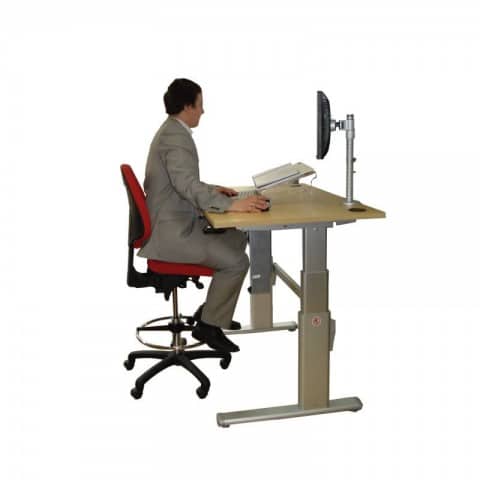 The BBC reports considerable resistance from employers to the introduction of standing desks, mostly on grounds of cost, though those employers who do overcome their doubts tend to find they soon recoup the cost through reduced sickness and increased productivity.
In matters of health, however, we tend to follow eventually where Scandinavia leads, and standing or sit-stand desks are becoming more common in the UK. They're not only turning up in the more modern offices, but they're found in hospitals, schools, home workspaces, or anywhere a desk is needed.
The office of the future will almost certainly feature standing desks heavily, but Back2 are offering you the chance to be part of the avant-garde now.