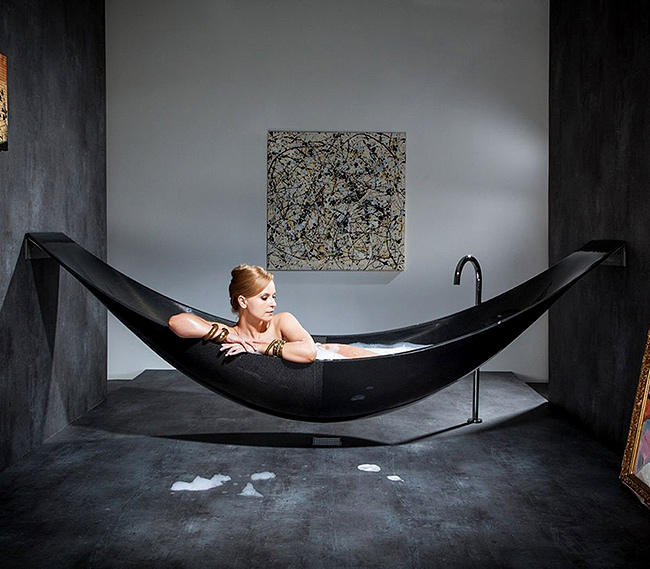 An incredible bath design from UK based designers Miles Hartwell and Matt Withington from SplinterWorks.
The work named Vessel lets you relax and bathe at the same time in elegant style.
About Splinterworks
Splinter Works was formed in 2009 and is a collaboration between Miles Hartwell and Matt Withington. Our mission is to create sculptural furniture that is engaging and inspiring.

We strive to enrich the lives of the people who use our furniture, by creating pieces that enhance their environment and elevate the experience of everyday life. Our aim is to create work that is individual, thought provoking, aesthetically beguiling, intelligently designed and a delight to use.